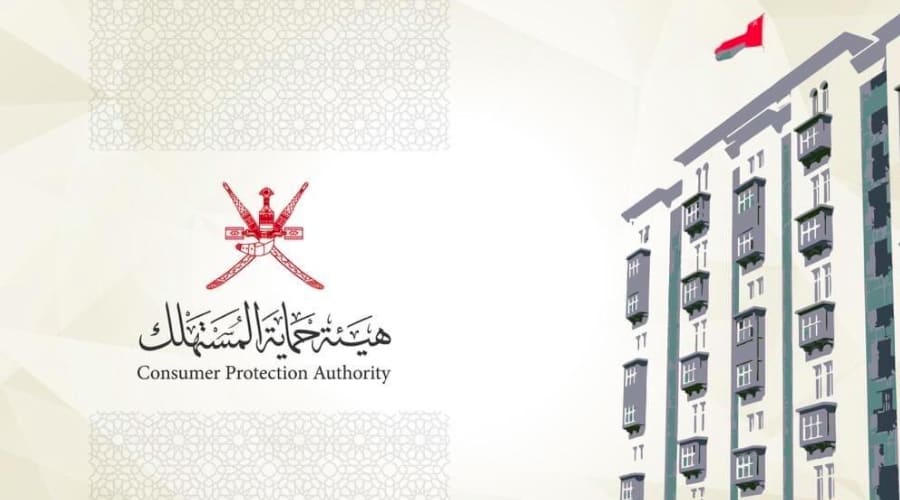 The Consumer Protection Department in Al Dakhiliyah Governorate was able to recover 2,500 Omani riyals for a consumer, as part of the department's efforts to resolve complaints it reaches amicably.
The settlement are summarized in the administration receiving a complaint from one of the consumers after she contracted with an institution working in the field of construction and contracting to build a structure for her house according to the time agreed upon in the contract concluded between the two parties, while she paid an amount of (2500) Omani riyals as an initial payment to start the work, but the institution evacuated According to the contract,  did not complete the work on time, which prompted her to submit her complaint to the administration, which took the necessary measures, discussed the complaint with the parties, and an amicable settlement was reached, which consisted of terminating the contract of agreement and obliging the organization to return the amount that had been paid as an advance, while deducting the value of the work that had been completed.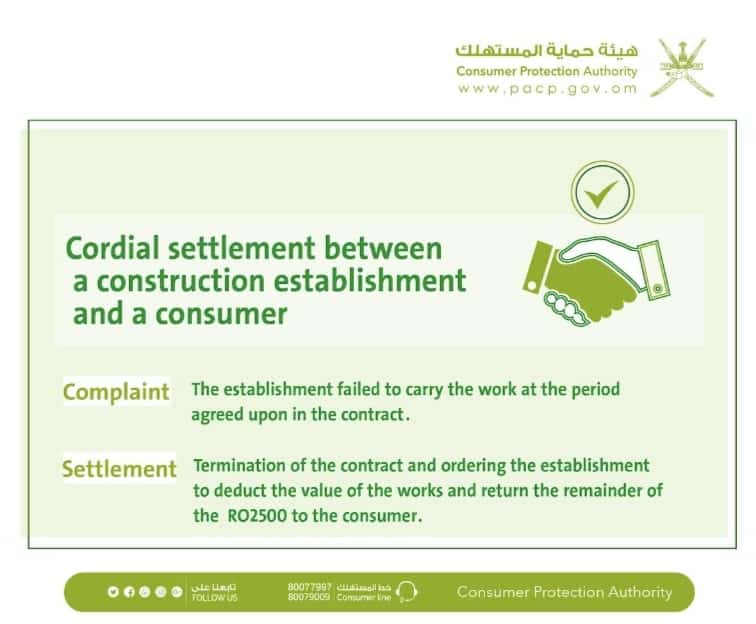 The Consumer Protection Authority calls on all merchants and suppliers to adhere to the provisions of the Consumer Protection Law and its executive regulations, and to commit to transparency, credibility, and refraining from false and misleading propaganda and advertisements when promoting goods and services.