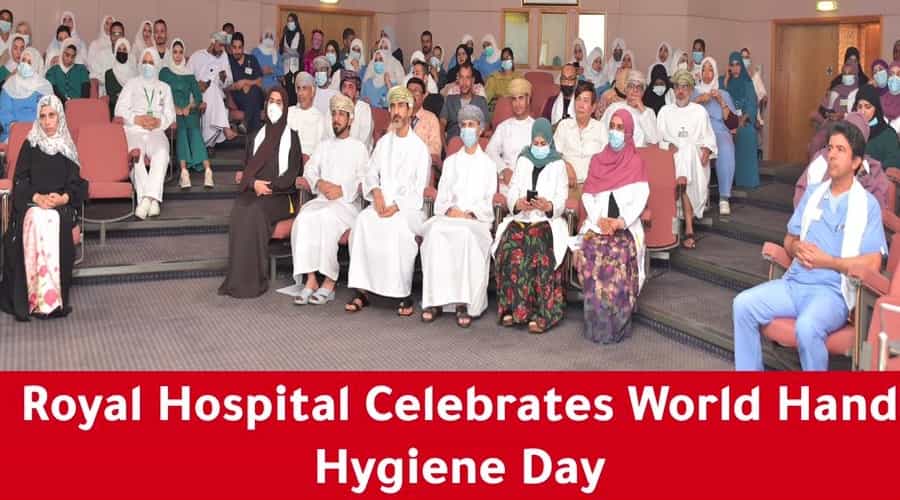 Muscat: On the occasion of World Hand Hygiene Day . The Royal Hospital represented by the Infection Control Department organized today an awareness event at the Training & Studies Center of the Hospital with the participation of several departments such as the laboratories, nursing department, radiology, and rehabilitation.
The World Hand Hygiene Day, which falls on May 5, comes this year under the theme' Unite for safety: clean your hands'.
The awareness event aimed to raise awareness among the health workers in the hospital on the important of hand hygiene and reduce healthcare-associated infection.
Dr.Qasim Al-Salmi, Director General of Royal Hospital, pointed out that the celebration reflects the importance and direct impact of hand hygiene on patient healthcare to avoid spreading infectious diseases, particularly antibiotic-resistant bacteria. He also added that hand hygiene is the responsibility of all health workers as well as it is one of the essential tasks of medical practice in any health institution.