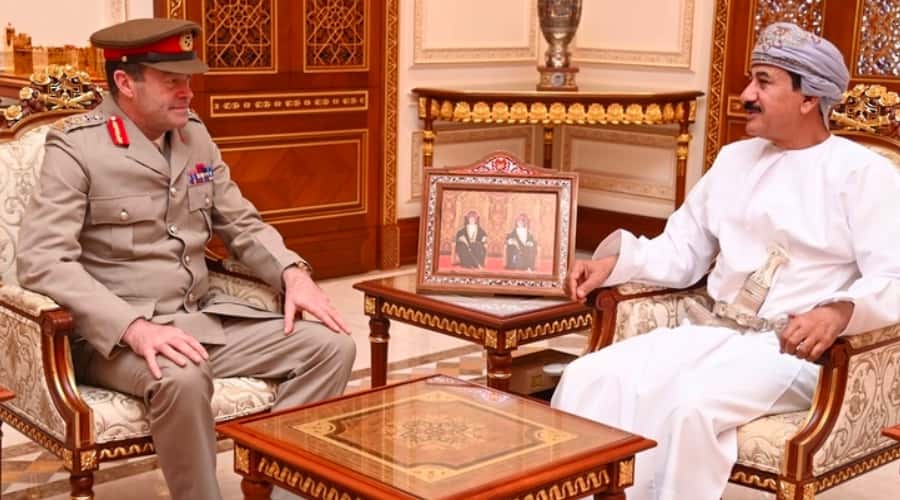 Muscat: Gen. Sultan Mohammed Al Nu'amani, Minister of the Royal Office received in his office today Gen. Sir Patrick Sanders, Chief of the General Staff of the British Army.
The meeting comes within the framework of the attention accorded by the Sultanate of Oman to current issues regionally and internationally.
The guest expressed his appreciation for Oman's role in enhancing areas of cooperation between the two countries.
The two sides also reviewed the march of historic relations between Oman and the United Kingdom (UK). They also discussed several matters of common interest. – ONA