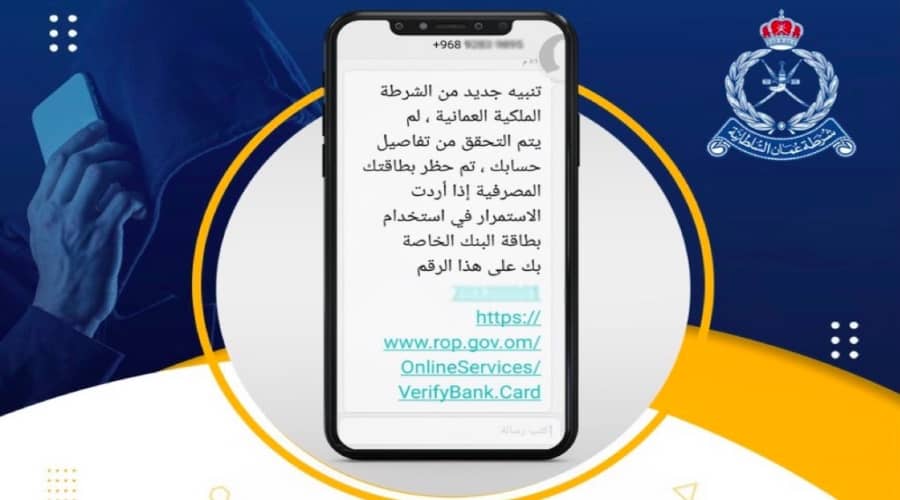 Muscat: The Royal Oman Police (ROP) clarifies to the public that the attached letter (leaflet) is not relevant to them, nor does it ask the auditors for any data related to their bank accounts.
The police called on the need to beware of anonymous messages that claim and impersonate some official authorities and request sending their bank account or personal data.
Also indicated to report on the hotline number of the General Directorate of Investigations and Criminal Investigations (80077444).