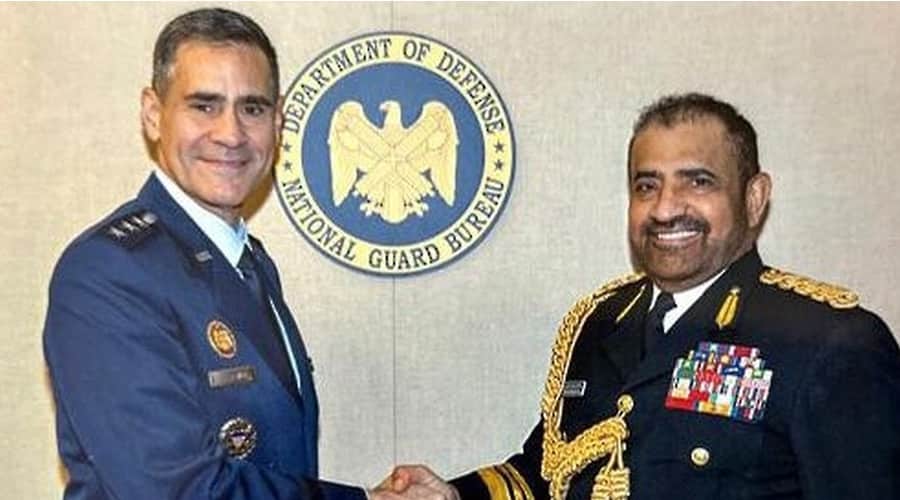 Washington: Vice Admiral Abdullah Khamis Al Raisi, Chief of Staff of the Sultan's Armed Forces (SAF) and his accompanying delegation met today with Admiral Christopher W. Grady, Vice Chairman of the Joint Chiefs of Staff of the United States (US) Department of Defense.
The meeting, which took place in the US Department of Defence (Pentagon), comes within the framework of the SAF Chief of Staff's official visit to the United States of America.
During the meeting, the two sides exchanged views and reviewed areas of military cooperation between the two countries.
Moreover, Vice Admiral Abdullah Khamis Al Raisi, Chief of Staff of the Sultan's Armed Forces and his accompanying delegation met with Vice Admiral Marc H. Sasseville, Vice Chief of theNational Guard Bureau of the USA. In this meeting, the two sides discussed several matters of mutual interest. – ONA