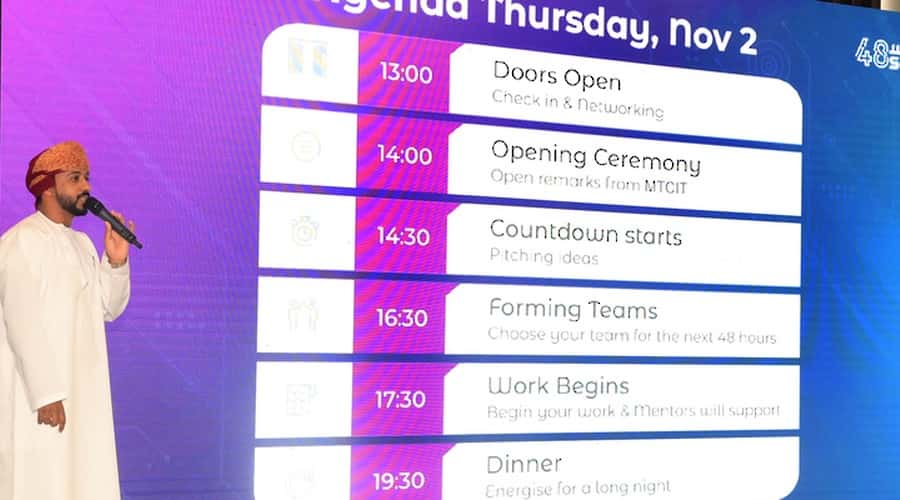 Muscat: A competition titled "Sas48 Hackathon" was launched today in Muscat with the aim of finding technical solutions to deal with natural disasters in the relief and rescue sector.
The two-day competition is organized by the Ministry of Transport, Communications and Information Technology, under the slogan "Relief Technologies".
The competition targets entrepreneurs and experts in the field of rescue and relief, programming and development of smart phone apps and website design, in addition to project management and marketing.
During the competition, work teams are formed to develop innovative practical solutions to promote the relief sector's response to address natural disasters in Oman and around the world.
The solutions are envisaged to be realized in applicable models that contribute to facilitating people's lives.
Out of 530 people who offered to participate in the competition, 120 were accepted (40 percent males and 60 percent female), among them programmers, entrepreneurs, designers, marketing developers and relief experts.
Governorate-wise, 50 per cent of the participants in "SAS48 Hackathon" competition were from Muscat Governorate, 14.8 percent from North Al Batinah Governorate, 12.5 percent from A'Dakhiliyah Governorate and 22.7 percent were from other governorates of Oman. – ONA