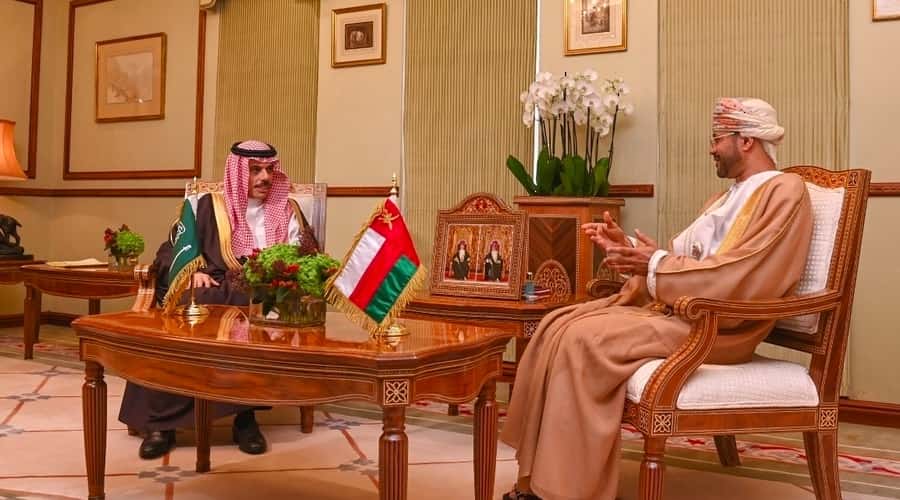 Muscat: Prince Faisal bin Farhan Al Saud, Foreign Minister of the Kingdom of Saudi Arabia (KSA) asserted that activating the Oman-KSA Coordination Council represents a significant mechanism for elevating the bilateral cooperation between the two countries particularly in fields of investment and trade exchange.
The Saudi minister described the consultative meeting held today with Sayyid Badr bin Hamad Al Busaidi, Foreign Minister as "fruitful". He said that the Omani-Saudi relations are advanced and they witness a progress in many fields. Mega projects will be established that will enhance the economic integration between the two countries, Prince Faisal affirmed.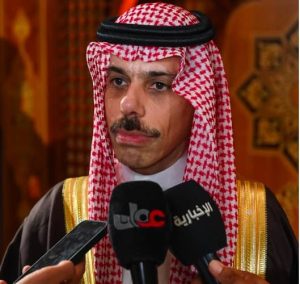 In a statement to Oman News Agency (ONA), the minister said that there is a development in the investment field following the opening of the border crossing between the two countries. He highlighted the Oman-KSA Investment Forum held in Riyadh during 31 January to 4 February 2023.