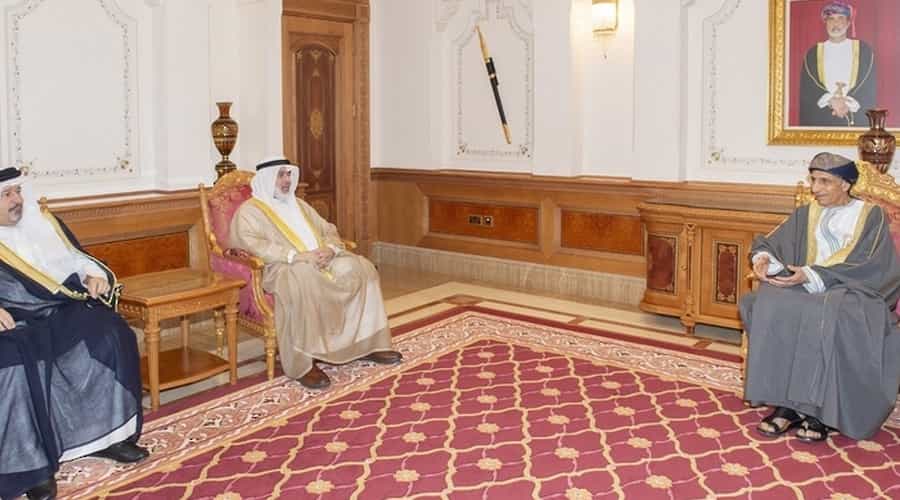 Muscat: HH Sayyid Fahd bin Mahmoud Al Said, Deputy Prime Minister for the Council of Ministers received today Heads of GCC Audit and Accounting Authorities who are holding their 20th meetingin the Sultanate of Oman.
After a welcoming note, HH Sayyid Fahd underscored significant role of GCC audit and accounting institutions in implementing the member states' plans and programmes and unifying visions with a view to upgrading performance and extending standard services to citizens in a manner that secures public funds.
HH Sayyid Fahd stressed the need to enhance joint coordination between GCC regulatory bodies, benefit from their expertise and apply the outcome of relevant research and studies. He pointed out that the State's Audit Institution (SAI) is accorded full support by the Omani government. He underlined the effective contribution of SAI which, he said, acts in cooperation with other establishments of state to promote integrity.
The meeting touched on key topics on the agenda of the 20th meeting of heads of GCC financial audit and accounting institutions. The GCC meeting seeks to support and develop regulatory and accounting bodies, enhance their efficiency, upgrade the level of their performance and encourage research, studies and training to meet the aspirations of the leaders and peoples of the region.
For their part, the heads of GCC financial audit and accounting institutions expressed thanks to Oman for hosting their meeting. They lauded Oman's constant support of the GCC march.
The meeting was attended by Sheikh Ghosn Hilal Al Alawi, Chairman of State Audit Institution, Said Mohammed Al Saqri, Minister of Economy and Sultan Nasser Al Suwaidi, GCC Assistant Secretary General for Legislative and Legal Affair. – ONA