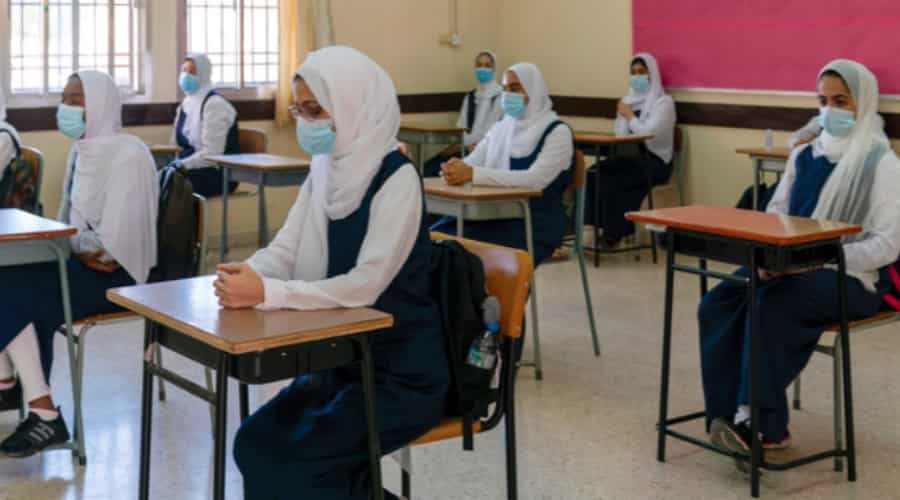 Muscat: The Minister of Education (MOE), issued a statement regarding the operation of Oman's schools for the academic year 2020-2021 to start on September 12, 2021, and end on July 7, 2022. Attendance for school students will begin on September 19, 2021.
With reference to the decision of the Supreme Committee in charge of examining a mechanism for dealing with developments resulting from the spread of the Corona virus "Covid 19", issued a statement on, Thursday, August 19, 2021, the work of Supervisors in the educational directorates in the governorates, the Directorate General of Private Schools, the Directorate General of Special Education and teaching staff and related jobs in the public schools, special education schools and private schools that do not apply the special assessment system will begin work at the start of the academic year, September 12.
Within the framework of the coordination that took place with the Ministry of Health on the plan to vaccinate staff of the teaching and administrative bodies and students from the age of 12 years and above, and based on what was included in the general framework for operating schools and related documents, it was decided that the operation of schools will be as follows:
From grades 1 to 6 
These schools are operated by the blended education system–a combination of in-person and online classes–will be followed. Low-density schools, however, the number of students does not exceed 20 students to a class, will follow the direct education system where students attend classes on all school days.
From grades 7  to 11
The direct education system will be followed. Schools that have more than 30 students to a class, however, will follow the blended education system.
Grades 12
The direct education system will be followed, the ministry will announce the specific mechanism for blended and direct education at a later date.