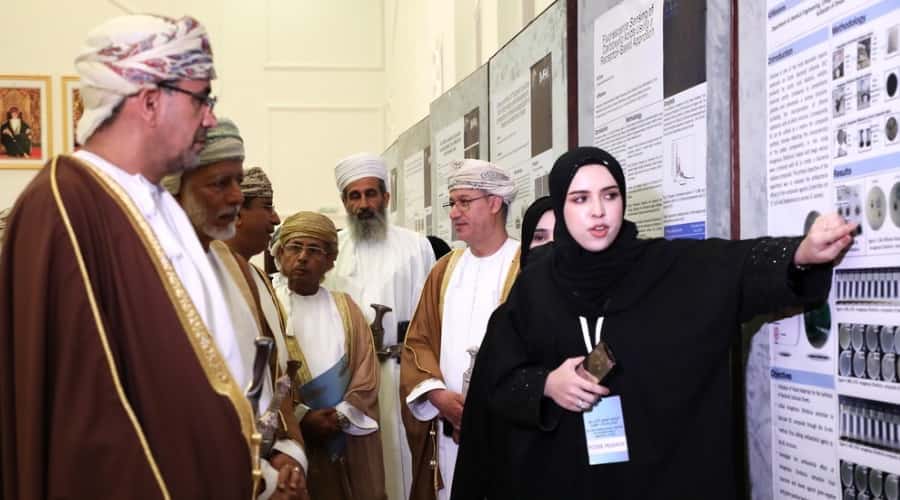 Salalah: Activities of the 2nd International Forum on Frankincense "Luban" was opened in Salalah today under the slogan "In order to advance the development of phytotherapy".
As many as 45 researchers and academics in botany from the Sultanate of Oman and abroad took part in the forum.
Hosted by Dhofar University, the forum was opened under the patronage of Dr. Saud Hamoud Al Habsi, Minister of Agricultural, Fisheries and Water Resources.
The forum aims to underline the importance of research and development in the field of frankincense and medicinal plants by transferring knowledge to industry.
Dr. Amer Ali Al Rowas, Vice Chancellor of Dhofar University, gave a speech during which he pointed out that the forum in which researchers from 13 countries participate, in addition to participation from governmental and research institutions from the Sultanate of Oman, is a scientific phenomenon that explores a set of research and scientific studies on local plants in general and the frankincense tree in particular.
The first day of the forum witnessed the discussion of two main topics, the first of which dealt with the ongoing research activities at the Research Center in Dhofar University.
The second theme focused on frankincense research trends around the world. A set of working papers were presented dealing with research and development in technological and scientific enhancement of extraction and separation processes. The forum also shed light on vital activities of endemic plant components, including the Omani frankincense tree, and its contribution to regional economic and industrial development, as well as the medical benefits of Omani frankincense.
On the sidelines of the forum, a cooperation agreement was signed between the Ministry of Agriculture, Fisheries and Water Resources and Dhofar University. The agreement aims to promote and sponsor research and scientific initiatives in the field of agricultural and fishery sciences.
An exhibition was also opened that included several corners highlighting student research in the field of agriculture, medical preparations, oils and perfumes produced from Omani frankincense derivatives. The exhibition also included photos corner showing how frankincense is extracted, collected and transported in Dhofar Governorate.