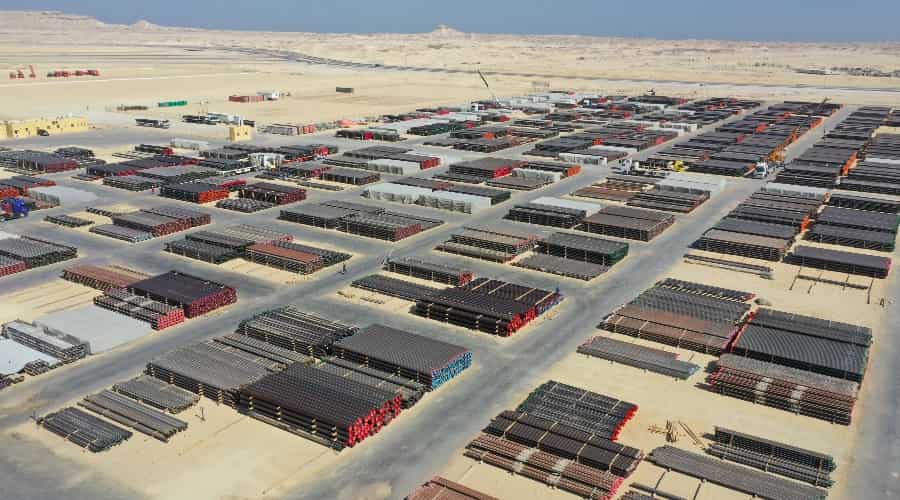 Muscat (ONA): The Special Economic Zone at Duqm (SEZAD) announced the readiness of a group of lands allocated in its masterplan for various industrial projects that will be developed in the zone.
The levelling and grading works for these lands, which cover a total area of 10 million square meters have been completed. SEZAD is also working to enhance the infrastructure of these lands by providing electricity, water and gas services to make them ready for investors who are interested in starting their industrial projects in the zone.
The industrial lands' levelling and grading project comes in line with the ongoing growth of SEZAD, with the anticipated completion of installing modern cranes in the Port of Duqm and the connection of the main gas pipeline. This complements the package of incentives offered by SEZAD to investors, serving to expedite completing the investors' land usufruct requests and procedures to start their investment projects.
On the other hand, investors can take advantage of the e-services available for the direct selection of lands that was recently launched by the Public Authority for Special Economic Zones and Free Zones (OPAZ) in the Special Economic Zone at Duqm.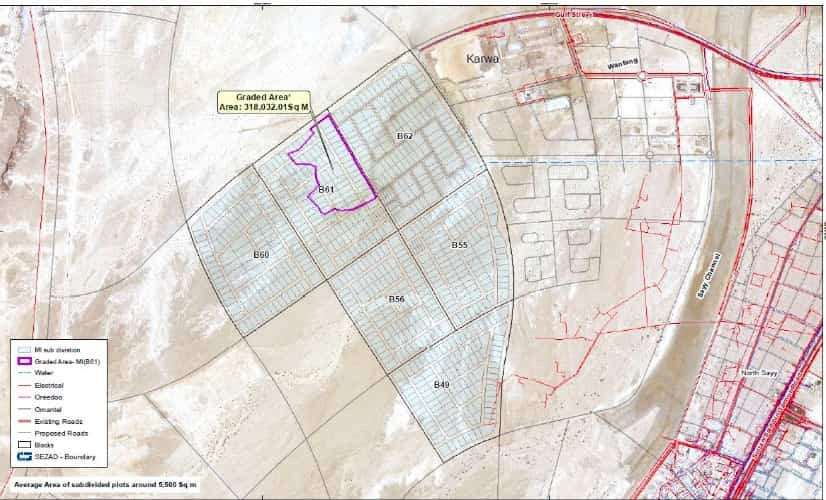 Investors could select the plot of land directly from the zone's masterplan once they determine the type of their investment projects and the plot of land required. This enables investors to quickly and easily choose the appropriate location among the already levelled and graded lands with the possibility to know the distance between the land and the available utilities nearby.
Eng. Saleh Rashid Al Hashmi from SEZAD said that the zone is constantly seeking to enhance and increase its support for investors and provide an attractive investment environment by enriching the system of various facilities and incentives it offers to investors. In addition, it works on developing its various electronic services to facilitate the procedures of land usufruct requests and investments in Duqm.
Eng. Al Hashmi stressed the readiness of industrial lands, which enjoy completed infrastructure that enable investors to start their projects without bearing additional costs on the levelling and grading works for the lands. He also pointed out that these lands are distinguished by their proximity to different services, facilities and projects in Duqm. SEZAD is also awarding a number of tenders to connect all the lands with paved roads to ease accessibility.
SEZAD stands as the largest in the Middle East and North Africa, covering an area of ​​2,000 square kilometers. The zone offers ready lands to attract various commercial, tourism, economic, industrial and renewable energy projects, among others.