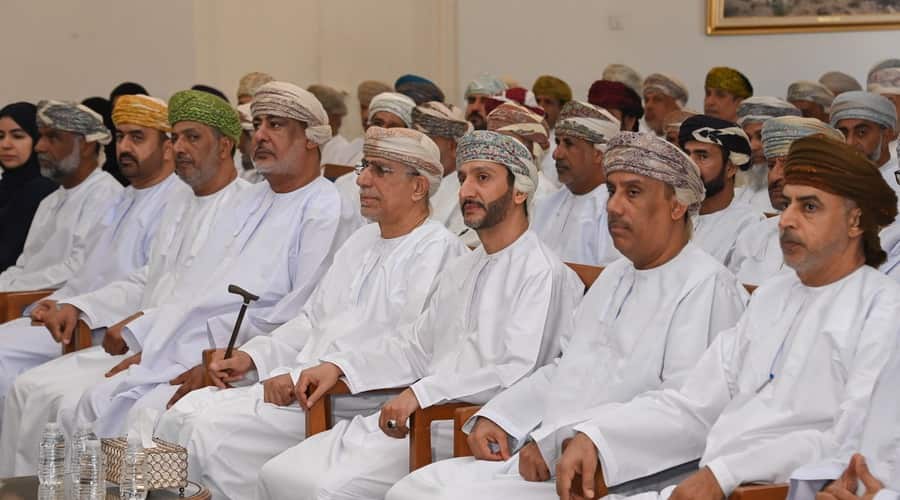 Muscat: The Social Protection Fund organized its first direct meetings to introduce the benefits of social protection, and the registration mechanism for obtaining these benefits, as regulated by the Social Protection Law at the General Office of Muscat Governorate.
The meeting discussed the definition of the social protection system, which includes programs and policies aimed at providing protection for individuals and families from the dangers of the life cycle from childhood to old age, and talked about the benefits included in the Social Protection Law, which are the benefit for orphans and widows, the benefit for persons with disabilities, the benefit of family income support, and the benefit Childhood and the elderly benefit, and the registration mechanism for these programs and benefits and the conditions for obtaining them.
The Social Protection Fund is an integrated system for comprehensive national social protection for all members of society that keeps pace with the best international practices and experiences, and a unified retirement system that seeks to ensure the sustainability of resources.
The system is based on the basic law of the state, national trends, and Oman Vision 2040, which aims to achieve social justice and equality and enhance economic development efforts to achieve the well-being of citizens.
It is noteworthy that Muscat Governorate is the first stop for these introductory meetings, as the rest of the meetings will be organized successively during the coming period in various governorates of the Sultanate of Oman. The meeting was attended by His Excellency Sayyid Saud bin Hilal Al Busaidi, Governor of Muscat, and Dr. Faisal bin Abdullah Al Farsi – CEO of the Fund. The meeting was also attended by a number of governors, dignitaries and notables, in addition to specialists in associations for the care of children and people with disabilities, Omani women's associations and other partners in society.