Video: Sohar Festival Kicks off
Sohar: The activities of the Sohar Festival in its first edition, kicks off on Friday and will continue until December 18, 2022.
The opening ceremony of the festival was held on Friday under the auspices of Mohammed bin Sulaiman Al Kindi, Governor of North Al Batinah, in the presence of a large number of spectators. The ceremony kicks of with many number of festive segments on the occasion of the Oman's 52nd National day.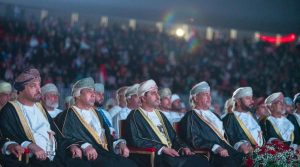 — Arabian Daily (@arabiandailys) November 20, 2022