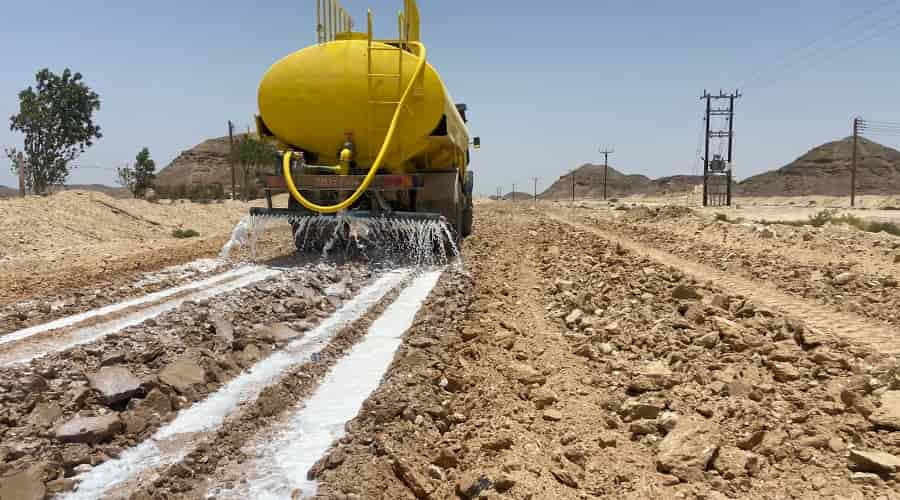 Salalah: The Ministry of Transport, Communications and Information Technology, represented by the General Directorate of Roads and Land Transport in Dhofar Governorate, began testing a new soil stabilization technology using water-based polymeric materials on a dirt road in Thumrait Wilayat in Dhofar Governorate.
This comes within the framework of the Ministry's initiatives to use modern technologies to reduce the cost of road maintenance.
This experiment is a new application of modern technologies in the field of strengthening and stabilizing pavement layers for dirt roads, and the Ministry is currently working on a similar experiment in the South Al Batinah Governorate.