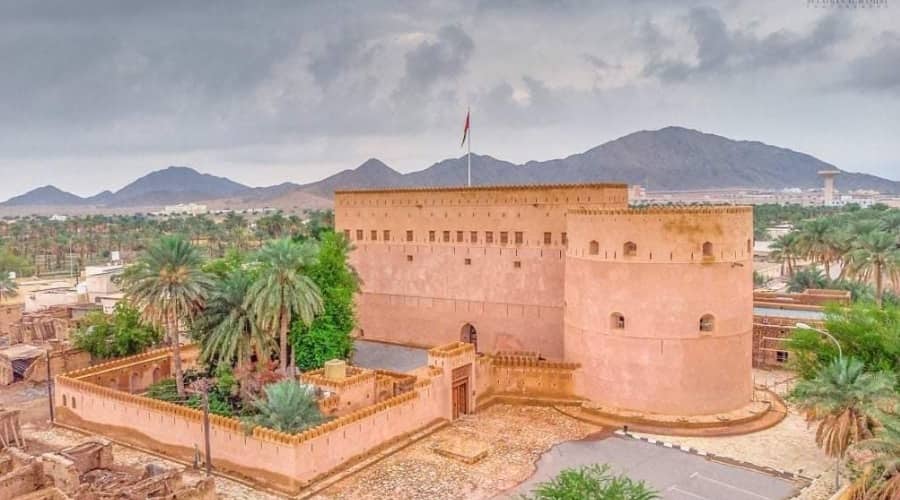 Rustaq: The South Al Batinah Governorate is preparing to attract tourists from inside and outside the Sultanate of Oman in conjunction with the winter season, which begins in October and continues until the end of April.
Al-Muatasem bin Nasser Al-Hilali, Director of the Department of Heritage and Tourism in the South Al Batinah Governorate, said that the South Al Batinah Governorate is expecting good tourism activity during this year's winter tourist season due to the efforts made to boost tourism sector by various government institutions, including the Ministry of Heritage and Tourism, through promotion, marketing and participation in local and foreign exhibitions.
In addition to constantly considering the demands and needs of the sector. He pointed out that the Governorate of South Al Batinah will have a large share of visitors to the Sultanate of Oman from various countries due to its diversity in its unique heritage and tourism components, as these components vary and are distributed in all the wialayats of the governorate, including the tourist components represented by beaches, mountains, valleys, water springs and plains. And the desert sands, and the heritage components represented in the ancient historical sites and shrines of castles, forts, falaj, mosques and ancient archaeological houses distributed in the various wilayats of the governorate.
All the attractions and heritage and tourist sites in the South Al Batinah Governorate are a unique tourist destination, including (Khibat Al-Jaadan – Ramlet Al-Abyad), which is located in the Wilayat of Nakhal and attracts many visitors interested in the sport of local and international four-wheel-drive racing, in addition to setting up temporary winter camps to enjoy the desert atmosphere during the winter season, and most of the valleys in the governorate are among the places they visit for the flow of water and waterfalls and the continued flow of water in the valleys.
He pointed out that the winter season in the South Al Batinah Governorate attracts a number of tourists looking for rest and relaxation in the heritage and green inns distributed in the villages and states of the governorate, in addition to the presence of some services that cover the needs of tourists. Some high-altitude villages are also characterized by low temperatures and a multiplicity of seasonal agricultural crops and the presence of mountain trails.
He explained that the number of green inns in the South Al Batinah Governorate reached 31 inns that rely on exploiting agricultural lands for tourist purposes with a good level of cleanliness and service and green spaces. There are also heritage inns, which are old buildings with a traditional architectural character used to house tourists and serve their purpose. Preserving the architectural heritage of the Sultanate of Oman.
Al-Muatasem Al-Hilali, Director of the Heritage and Tourism Department, said that the administration worked hard to develop and promote some of the heritage and tourist attractions in the governorate through the events and activities that it promotes.