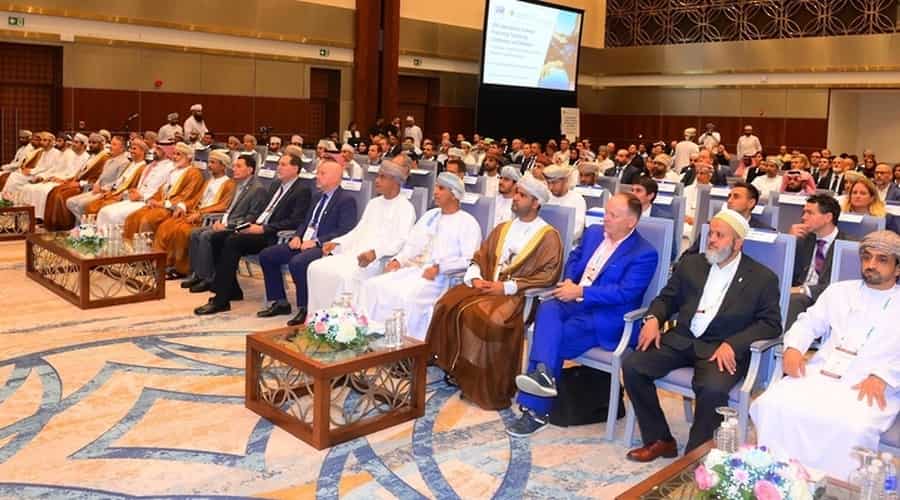 Muscat: The SPE International Hydraulic Fracturing Technology Conference and Exhibition kicked off at Oman Convention and Exhibition Centre today.
The event, held from 12-14 September, is organized by the Society of Petroleum Engineers (SPE) in cooperation with the Ministry of Energy and Minerals and Petroleum Development Oman (PDO).
The conference is themed "Fracturing—Growth Engine for Developing Global Oil and Gas Resources". It aims at enabling the growth of the oil and gas energy resource base while discovering how hydraulic fracturing can contribute to achieving more cost and carbon resilient energy development.
During the opening ceremony, Mohsin Hamad Al Hadhrami, Undersecretary of the Ministry of Energy and Minerals said, "This conference serves as an extended platform for sharing knowledge, fostering collaboration, and harnessing innovative solutions that will continue to propel hydraulic fracturing's contributions to our world. The insights of leading experts, visionary researchers, and industry trailblazers who participated in the conference and who are charting the course for the future of hydraulic fracturing technologies will illuminate the strides we've made and the challenges we must surmount to ensure the responsible and sustainable development of our oil and gas resources".
Moreover, the conference's programme features an Executive Plenary Session including senior executives from Carbo Ceramics, Occidental of Oman, Petroleum Development Oman, PETRONAS, NESR and SLB; 3 panel sessions where panelists will discuss fracturing growth and development, new technologies, digitization, and sustainability.
Over 50 well-experienced industry professionals will present their experiences, research and case studies of projects progressing the energy landscape through 14 technical sessions.
isitors and delegates can access a comprehensive display of hydraulic fracturing technology where over 20 leading exhibitors unveil the latest innovations, offering an opportunity to explore state-of-the-art equipment, engage with industry experts, and discuss the future of energy production.