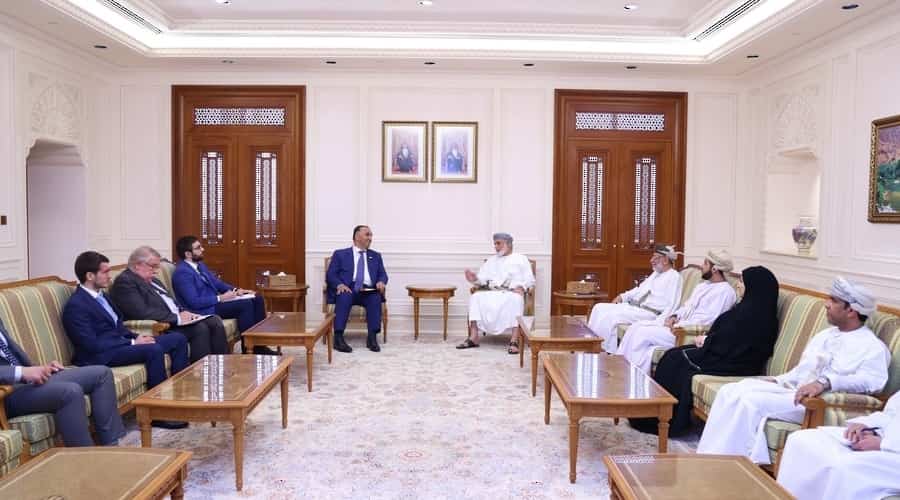 Muscat: Sheikh Abdulmalek Abdullah Al Khalili, Chairman of the State Council received here today a Russian delegating from the parliamentary friendship group with the Russian Federation, headed by Mohamad Akhmadov.
This comes within the framework of the official visit paid by the Russian delegation to the Sultanate of Oman.
The State Council Chairman lauded the Omani-Russian relations and underscored the two countries' keenness to enhance those relations in various fields.
On his turn, Mohamad Akhmadov head of the Russian delegation expressed his keenness for enhancing relations between the two countries, especially in the area of parliamentary cooperation.
Further, the meeting reviewed several matters of mutual interest.
During the meeting, the two sides also exchanged views regarding various matters of common concern.
Moreover, the parliamentary friendship group with the Russian Federation held a session of talks.
During this session, the two sides highlighted bilateral relations and means of enhancing them in multiple fields.
The Omani side during the session was headed by Sheikh Mohammed Abdullah Al Harthy while the Russian side was headed by Mohamad Akhmadov.
The two sides also reviewed stances in support of the Palestinian cause and the role of international law and UN resolutions to establish security and peace in the region.
Meanwhile, during their visit, members of the Russian delegation met with several officials from various establishments. – ONA