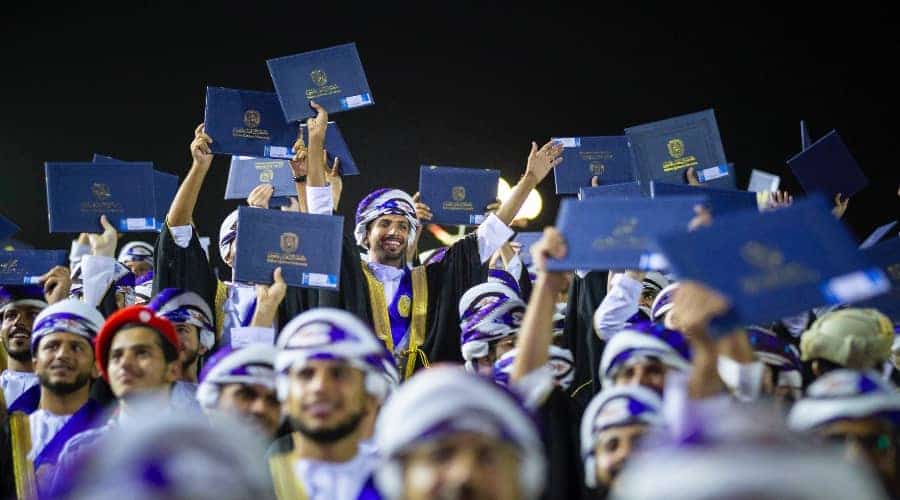 Muscat: The Sultan Qaboos University to celebrate the graduation of its 31st batch of students for the year 2019/2020 under the patronage of His Excellency Dr. Rahma bint Ibrahim Al Mahrouqi – Minister of Higher Education, Scientific Research and Innovation.
The 31st batch will graduate over a period of four days, as the first concert will be on March 22, 2021, and the second concert will be on March 24, 2021, and the third ceremony will be held on March 29, 2021, and finally the fourth ceremony will take place on March 31, 2021, in the open theater.
In line with the directives of the Supreme Committee in charge of examining the mechanism of dealing with developments resulting from the spread of the Coronavirus (Covid-19), and in compliance with precautionary measures and preventive measures, attendance will be limited to graduates only.
The university celebrates annually its graduates who supply the job market in the various disciplines from the nine colleges, namely: College of Agricultural and Marine Sciences, College of Arts and Social Sciences, College of Economics and Political Science, College of Education, College of Engineering, College of Law, College of Medicine and Health Sciences, College of Science, College of Nursing.
The university strives to maintain its pioneering role in the fields of higher education and community service within the Sultanate, and to excel internationally through the quality of its innovative scientific research, strategic partnerships, and promising graduates.