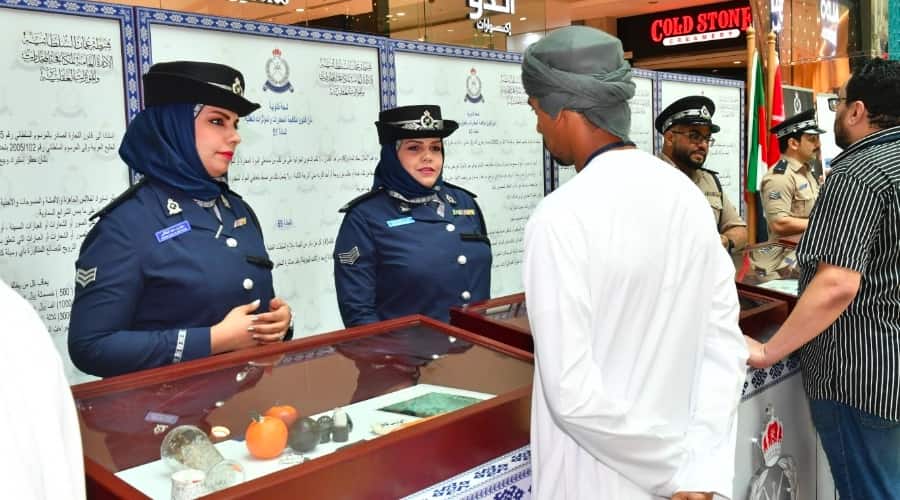 On the occasion of the World Drug Day, which falls on June 26, the Awareness and Training Department of the National Committee for Narcotics & Psychotropic Substances Affairs (NCNPSA) and in cooperation with the Directorate General of Combatting Drugs &  Psychotropic Substances (DGCDPS) of the Royal Oman Police, organized today (Monday) awareness exhibition at Muscat Grand Mall. 
A number of authorities are participating in the two-day exhibition, including NCNPSA, DGCDPS, Community-based Initiatives Department in the Ministry of Health, Recovery Center at Al-Masarah Hospital, World Health Organization, and UNFPA, as well as private rehabilitation centers such as AlAmal Hospital in Al Rustaq, Al-Amal international hospital and Shuroq Al Amal Al Center. 
The event aims to raise the community's awareness of the main problem caused by the drugs, providing health, psychological and social support for those the recovering addicts and their families by providing them medical consultations. In addition, the exhibition introduces the available therapeutic and rehabilitation services in the addiction field and promotes community partnership and responsibility with the private sector.