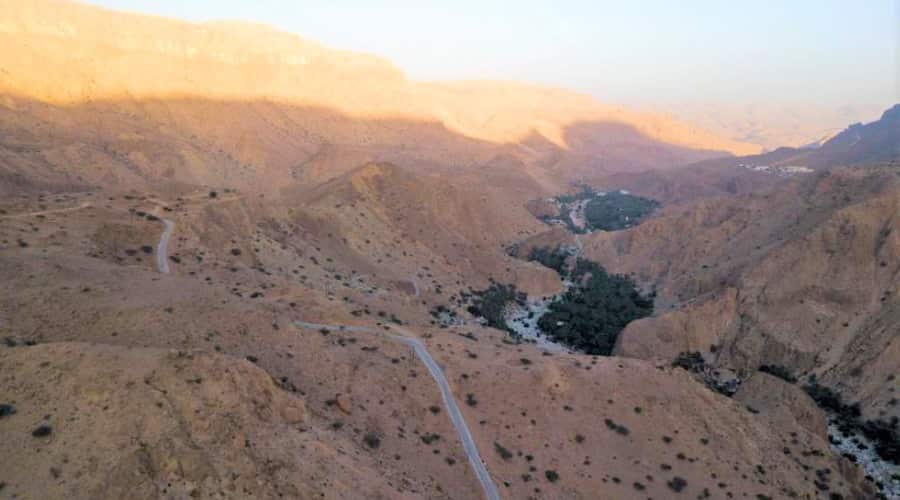 The General Secretariat of the Tender Board assigned the project to design and implement the phase two of the road linking the Wadi Bani Jaber region to the Wilayat of Sur in the South Al Sharqiyah Governorate, with a value of more than 4 million Omani riyals.
The Wadi Bani Jaber area is one of the tourist places in the South Al Sharqiyah Governorate and a destination for nature lovers, especially domestic tourism. Due to its picturesque mountainous terrain, it is a pleasure to visit.
In this regard, Engineer Youssef bin Abdullah Al-Mujaini, Director of the Road Construction Department at the General Directorate of Roads and Land Transport at the Ministry of Transport, Communications and Information Technology, explains that the road in its second phase is 6 kilometers long and connects the first phase of the previously established Wadi Bani Jaber Road with the new route and is expected to begin during the period. Coming this year, it takes a whole year.
He explained in a statement to the Oman News Agency that the importance of the project lies in the economic and service value of those areas, which is represented in facilitating access to places that serve the residents of the area, such as health centers, schools and other service sites. He pointed out that the road will contribute to developing and revitalizing tourism in the region, adding that the road's path is bumpy at some points and requires a lot of cutting and filling work.
Abdullah bin Hamoud Al-Jabri, a resident of the region, says that the second phase of the road is important and vital because it will end the suffering of the residents of the regions and villages who use the road that connects them to each other, which facilitates movement and stimulates commercial movement with the center of the state. He continued, saying that the rugged road makes it difficult to access services, movement between regions, and communication, especially when it rains.
It is worth noting that the Ministry of Transport, Communications and Information Technology has completed the implementation of the work of the first phase of the project, which is a road linking Wadi Al-Manqal and Bani Jaber in the Wilayat of Sur, which serves many villages in the two regions, with a length of 16.7 kilometers as a single road with two lanes of traffic, a width of 3.5 meters for each lane, and external shoulders with a width of 1.5 meters from each. On one side, it contains 34 box ferries of different sizes, and an arched iron bridge with a length of 160 meters to ensure the smooth flow of traffic and its uninterruptedness when the valleys flow.