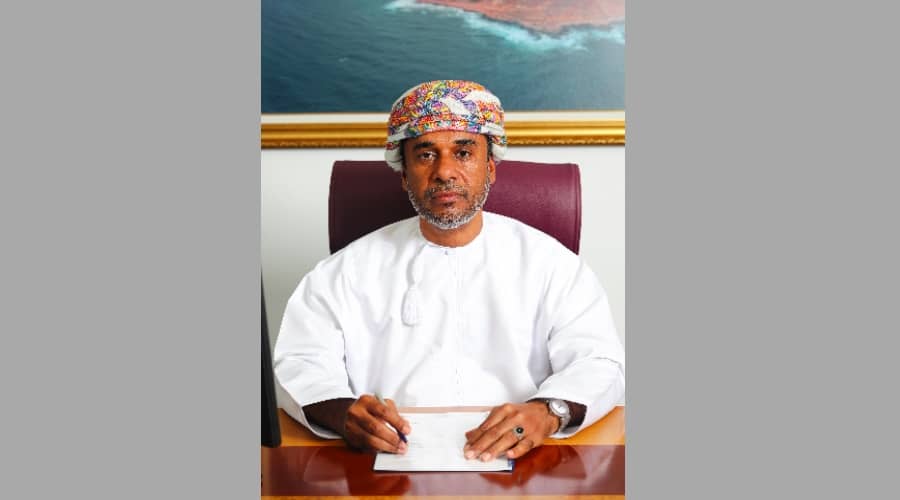 MUSCAT: In line with its continuous strategy and vision to encourage Omanis to take up higher management positions, The Zubair Corporation (Z-Corp) has announced the appointment of Said Al Sahib as Director of Zubair Small Enterprises Centre (Zubair SEC).
The appointment of Said Al Sahib strongly underlines Z-Corp's strive to appoint nationals in leadership positions within its group companies, aligned with the government's vision to promote Omanis to higher management positions in the private sector. It also accentuates Z-Corp's strategic objective to empower its workforce and prepare talents for leadership positions in the private sector.  The appointement is in line with the organisation's human resources policy, which builds a sustainable work environment that attracts national workforce.
Commenting on his appointment, Rashad bin Muhammad Al Zubair, Chairman of the Board of Directors at Z-Corp, said, "We are pleased to appoint Said Al Sahib as director of one of Z-Corp's major initiatives – Zubair SEC. He brings a profound understanding of business development, as well as a wealth of experience in managing complex business systems, which will help address the diverse changes and challenges that are affecting the SME sector. I am convinced that his leadership and experience will serve to drive Zubair SEC's continued success and help aspiring and young Omani entrepreneurs succeed. His appointment emphasises our commitment, vision, and goal to contribute to the national effort to promote Omani talent.  Before joining Z-Corp 13 years ago, Said held management positions with several other private and public sector institutions. We are proud that he has contributed his vast experience and perspectives to the growth of the organisation and thank him for the same."
Said Al Sahib, who previously served as General Manager, Corporate Development at The Zubair Corporation, has a rich experience of over 25 years. He has independently handled business development roles, dealing with leading national and international organisations in public and private sectors. Focused on achieving bottom-line results in intensely competitive environments, his strengths are in the areas of multi-culture adaptability change management. He also excels in organisation skills, motivational leadership, with established success in sector strategy and operational solutions delivery on a global scale with differentiating value proposition and impact. Widely travelled, he has actively participated in delegations as a representative of the private sector. Having started his career in the government, he was actively involved in economic planning affairs. Said holds a Master of Arts Degree in International Business Finance, and Executive Diploma in Strategic Management and Leadership from Charter Management Institute (CMI), UK.
The Zubair Corporation established Zubair SEC in June 2013 to be a guiding and supporting arm for developing the culture of entrepreneurship in Oman and supporting young Omanis who aspire to achieve business success.  Since establishment, the Centre has gone beyond the traditional notion of a 'business incubator', towards a holistic ecosystem providing support and motivation for talented ambitious minds. It has also moved beyond traditional mentorship models, towards one of partnership, collaboration and team-work with its members.
Zubair SEC's commitment towards the development of Oman is not a choice, but a strong belief, and a pledge to remain committed to supporting young Omanis, helping them to achieve their goals, while contributing towards economic diversification and prosperity for coming generations.
To achieve its goal of supporting and stimulating the SME sector in Oman, Zubair SEC has built an integrated comprehensive support ecosystem that contributes to ICV by providing distinguished services such as Social Impact Advisory and Guidance, Direct Support Programme and Business development opportunities.