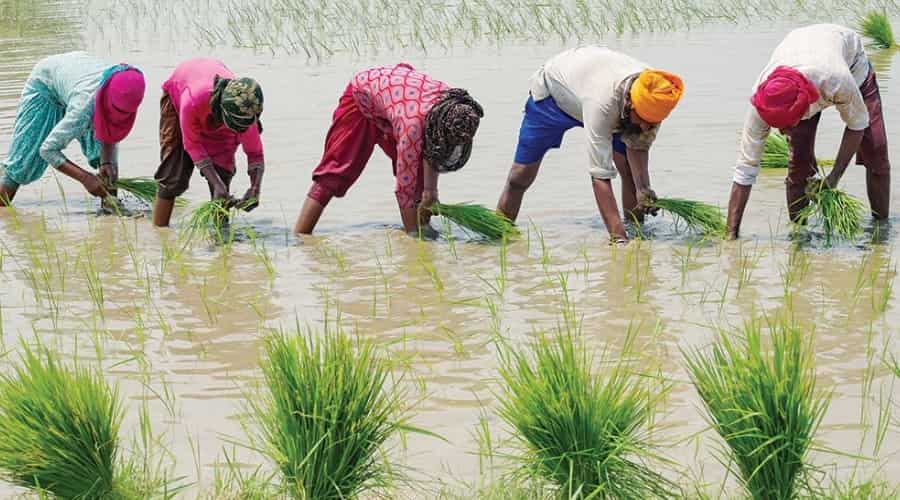 MUMBAI: The world's biggest rice exporter India has banned some overseas sales of the grain "with immediate effect", the government said, in a move that could drive international prices even higher.
Rice is a major world food staple and prices on international markets have soared to decade highs as the world grappled with the COVID pandemic, the war in Ukraine and the impact of the El Nino weather phenomenon on production levels. India would ban exports of non-basmati white rice—which accounts for around a quarter of its total—the consumer affairs and food ministry said.
The move would "ensure adequate availability" and "allay the rise in prices in the domestic market", it said in a statement late Thursday. India accounts for more than 40 percent of all global rice shipments, so the decision could "risk exacerbating food insecurity in countries highly dependent on rice imports", data analytics firm Gro Intelligence said in a note.
Countries expected to be hit by the ban include African nations, Turkey, Syria, and Pakistan—all of them already struggling with high food-price inflation—the firm added. Global demand saw Indian exports of non-basmati white rice jump 35 percent year-on-year in the second quarter, the ministry said. The increase came even after the government banned broken rice shipments and imposed a 20 percent export tax on white rice in September.
India exported 10.3 million tons of non-basmati white rice last year and Rabobank senior analyst Oscar Tjakra said alternative suppliers did not have spare capacity to fill the gap. "Typically the major exporters are Thailand, Vietnam, and to some extent Pakistan and the US," he told AFP. "They won't have enough supply of rice to replace these."
Moscow's cancellation of the Black Sea grain deal that protected Ukrainian exports has already led to wheat prices creeping up, he pointed out. "Obviously this will add into inflation around the world because rice can be used as a substitute for wheat."
Rice prices in India rose 14-15 percent in the year to March and the government "clearly viewed these as red lines from a domestic food security and inflation point of view", ratings agency Crisil's research director Pushan Sharma said in a note. India had already curbed exports of wheat and sugar last year to rein in prices. — AFP