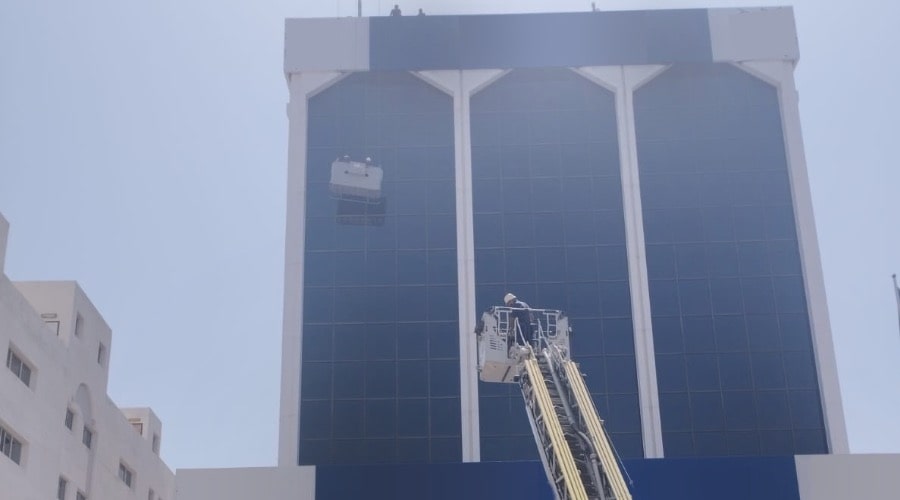 Muscat: Two people rescued after getting stranded at high-rise building in Ruwi, according to the Civil Defence and Ambulance Authority.
In a statement CDAA said: "Rescue teams from the Civil Defense and Ambulance Department in Muscat Governorate responded to an incident where two people were detained inside a crane used to clean high-rise buildings in the Ruwi area in the Wilayat of Muttrah.
The teams were able to lower them using a hydraulic crane, and they are in good health.