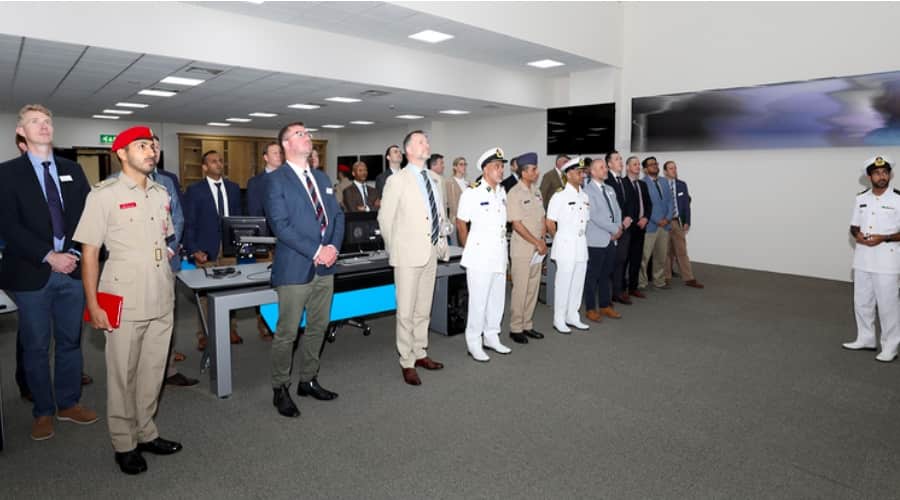 Muscat: A delegation from the Join Services Command and Staff College (JSCSC) of the United Kingdom (UK) today visited the Maritime Security Centre (MSC).
The guests were greeted upon their arrival at the MSC by Commodore Mohammed Hamoud Al Zedjali, Head of the MSC.
The members of the visiting delegation were briefed on the tactical roles and task carried out by the center in the safety of the maritime environment. They also toured the centre's facilities and viewed its latest equipment and technologies used in carrying out its national duties.