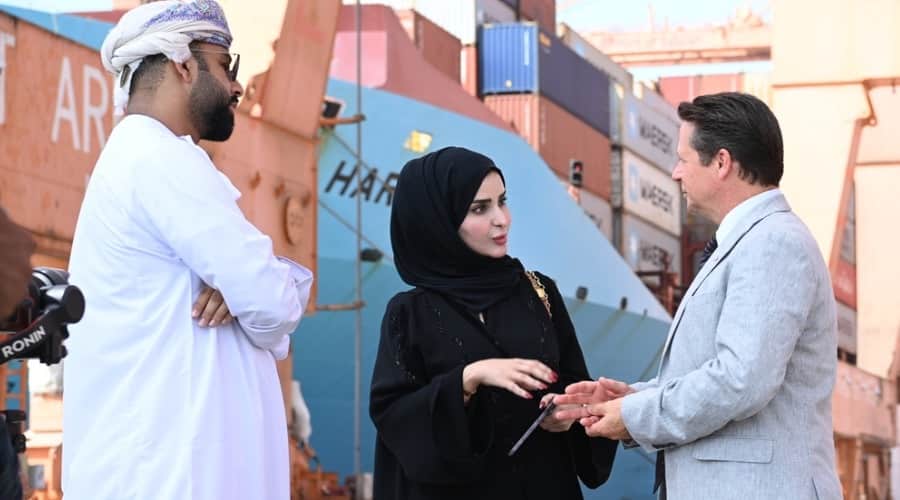 Salalah: UK International Trade Minister Nigel Huddleston visited Port of Salalah today. during the visit, the guest met with a number of officials at the Port of Salalah and the Salalah Free Zone, which are affiliates of Asyad Group.
The UK Minister underlined prospective investment opportunities and business incentives for Oman and the GCC states that can result from the free trade agreement between the GCC countries and the United Kingdom.
During his visit, he also underscored the importance of utilizing the free trade agreement, especially in light of sectors that set the Sultanate of Oman aside in logistics, technology, financial services, and other economic sectors.
He also highlighted the agreement's role in promoting trade growth between the two countries through investment opportunities for UK companies in the Sultanate of Oman due to its strategic location and being a central logistic hub of international maritime trade.
Moreover, the UK Minister also shed light on the agreement's role in boosting Oman's and the UK's participation in the production and distribution of green energy to global markets. He added that Salalah will become a hub for green hydrogen projects, benefiting from UK's experience in the field of green energy and integrating efforts to achieve zero neutrality and combat climate change.