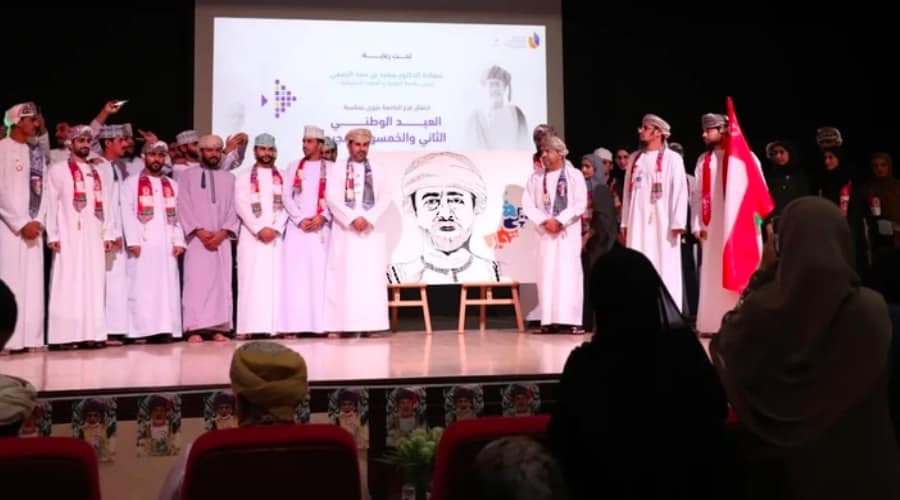 Nizwa: The University of Technology and Applied Sciences, Nizwa Branch, held a celebration this evening on the occasion of the 52nd Glorious National Day, which included many national and popular paragraphs, a number of poems, chants, a poetic operetta and a theatrical show, during which the students embodied the history of Oman through the past and present.
During which the participants expressed their joy on this glorious occasion, renewing their covenant and loyalty to His Majesty Sultan Haitham bin Tarik.
The celebration was sponsored by His Excellency Dr. Saeed bin Hamad Al-Rubaie, President of the University of Technology and Applied Sciences, in the presence of the deans of the Nizwa branch, assistant deans, members of the academic and administrative support bodies, and university students.