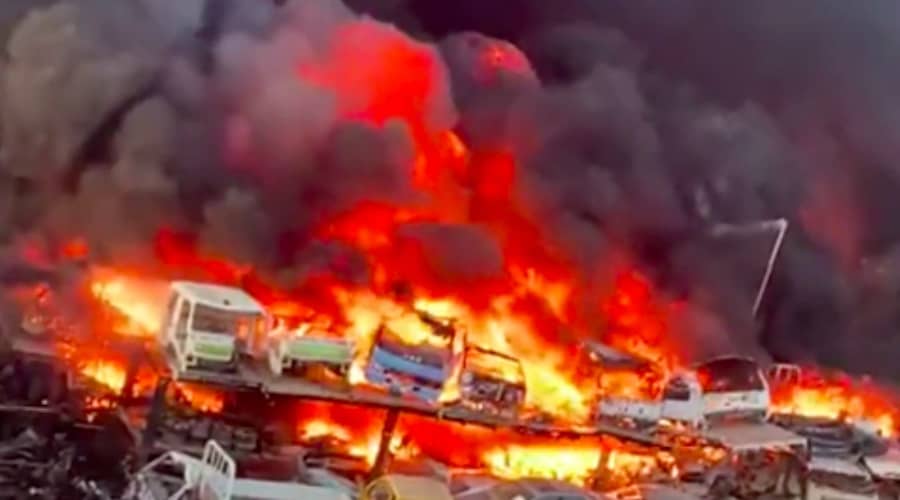 Muscat: Huge fire breaks out in Wadi Kabir Industrial no injuries reported ,
A statement from PACDA said : Following the report of the fire in the industrial zone of Wadi Al-Kabir , The authority would like to confirm that the situation is under control, with no injuries recorded until now.
After strenuous efforts, and with the participation of the competent authorities in the Royal Oman Police and other supportive bodies, the authority's bodies at the Civil Defense and Ambulance Department in # Muscat Governorate were able to control and extinguish the fire without any injuries. The Authority thanks everyone who contributed to extinguishing the fire.
Video: Huge fire breaks out in Wadi Kabir industrial area pic.twitter.com/tr3lTsBVcC

— Arabian Daily (@arabiandailys) February 19, 2021