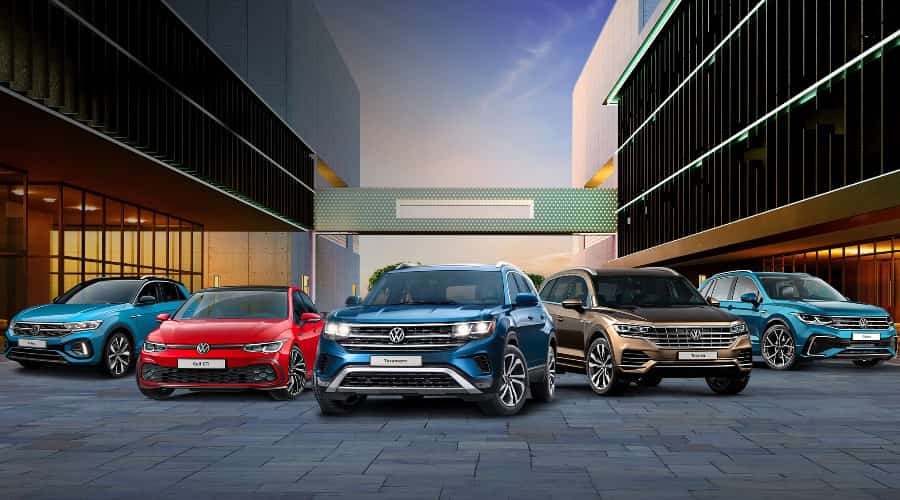 Muscat: Volkswagen Oman, represented by Premium Motors has introduced its 'back to school' promotion that covers a range of the brands most popular models. This enticing offer is valid for the popular 2023 Volkswagen models T-Roc, Golf GTI, Teramont, Touareg, and Tiguan, ensuring a seamless experience for school drop-offs.
The Golf GTI is priced at OMR 17,785, the T-Roc at OMR 9,995, the Teramont at OMR 16,649, the Touareg at OMR 23,615, and the Tiguan at OMR 11,550 as part of the promotion.
The Golf GTI has a special offer where you get a warranty for either six years or up to 200,000 kilometres, whichever comes first. There is also a five-year service offer or a mileage of 75,000 kilometres (whichever comes first).
The Teramont has a five-year warranty with unlimited mileage. The Touareg, Tiguan, and T-Roc come with a three-year warranty.
For the Teramont, Touareg, Tiguan, and T-Roc, there is a service package which covers three years or until you hit 45,000 kilometres, whichever comes first.
In addition to the prices and warranties, Volkswagen Oman's offer also includes seven-year RSA (Roadside Assistance), a service extending up to five years or 75,000 kilometres (whichever occurs first). The promotion also includes complimentary first-year insurance, window tint, interior protection, lifestyle accessories, first-year registration, and an OMR 100 voucher for back-to-school supplies.
Further details:
A service offer for existing Volkswagen owners is available and includes a free security assessment, covering a thorough examination of brake systems, tire conditions, ABS, airbag systems, and electronic safety components, with results provided through electronic reporting. In addition, customers can avail themselves of an OMR 30 exterior polishing service for any vehicle, along with a generous 25% discount on accessories and lifestyle products.
All offers are valid till October 12, 2023. The offers are not in conjunction with any other deals or discounts that have been offered.
Customers looking to purchase Volkswagen Certified Used Cars will also receive complimentary window tinting, paint protection, and first-year registration. Models include the 2018 Arteon which is available at OMR 10,500 and the 2019 Golf GTI which is priced at OMR 11,000.
Christian Nehme, General Manager of Premium Motors Oman, said: "Our unwavering commitment lies in enhancing the journey for our customers through an array of diverse offers and promotions. It brings us immense delight to unveil this back-to-school campaign, designed to support drivers in achieving their dreams of Volkswagen ownership. Every Volkswagen model shines with its state-of-the-art technology, impressive design, seamless connectivity, advanced safety elements, and unparalleled German craftsmanship, establishing fresh benchmarks for excellence."
Located at Alfardan Heights at Ghala, Premium Motors is spread across three floors and designed in accordance with global standards and corporate identity.
For more information call 22845100 or click the link www.volkswagen-oman.com.