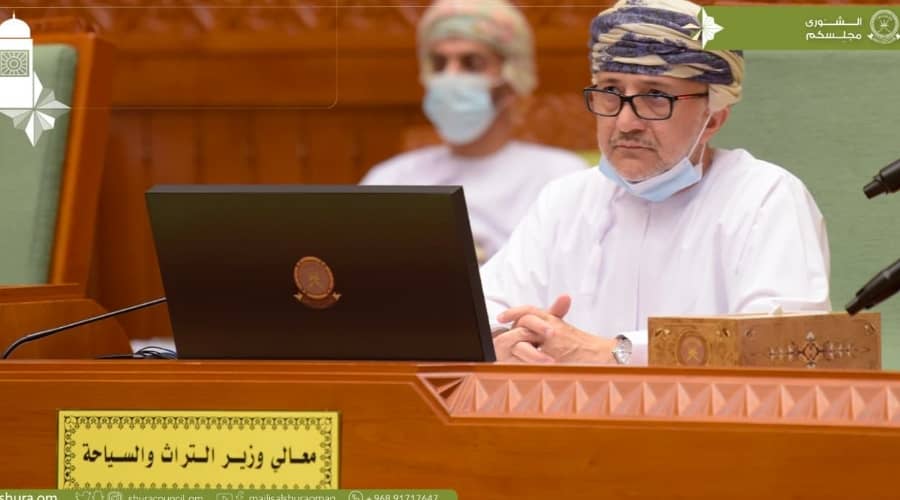 Muscat: We aim to attract investments worth OMR 3 billion over next 3 years, Minister of Heritage and Tourism
His Excellency Salem Al Mahrouqi, Minister of Heritage and Tourism in the Shura Council: The Ministry is making efforts in developing the environment and the labor market in the tourism sector, identifying the underlying challenges, in addition to organizing a mechanism for contracts for the right of usufruct of tourist lands, and developing tourist destinations in accordance with financial and professional requirements and standards and the requirements of the labor market. And its need, in a way that leads to diversifying the tourism product, enhancing the competitive quality of tourism services, in addition to establishing facilities for tourism services and guidance, in coordination with the concerned governorates and municipalities.
His Excellency stated that the Ministry aims to attract total investments worth OMR 3 billion during the next three years within the program of attracting investments and developing exports, which emanates from the priorities of Oman 2040 Vision. The application of a number of possible investment initiatives related to facilitating procedures, governance and developing legislation regulating the sector.
His Excellency added that the ministry's plan for tourism promotion during the next three years is to target international or regional conferences and exhibitions and focus on the meetings sector and incentive groups regionally and internationally through the tourism representation offices of the ministry.