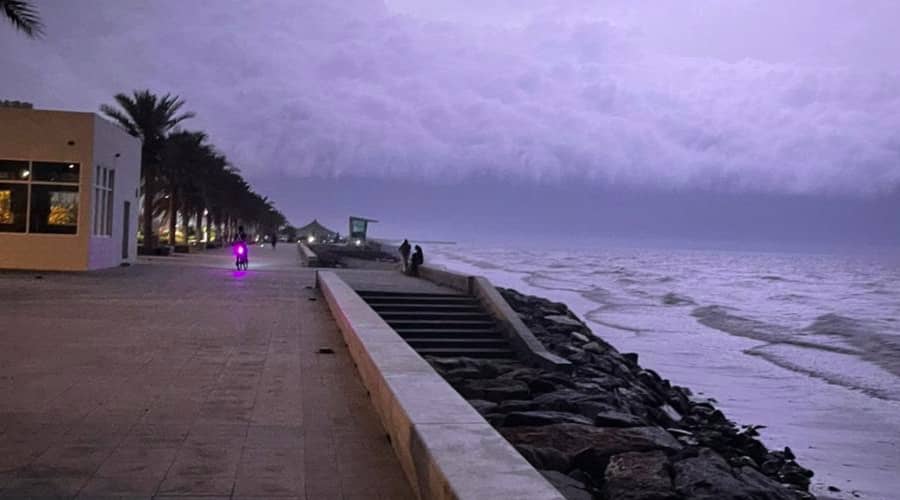 Muscat: heavy rainfall expected in coming hours in Musandam and Oman Sea.
In a statement CAA said: Due to the heavy thundershower rainfall amounts are expected during coming hours which can reach up to 30-50 ml over some areas. The Thundershowers will be accompanied with fresh downdraft winds, hail precipitation and flow of snow wadis (flash floods) over Musandam and Oman Sea.
Hence, the Civil Aviation Authority advices all to take precautions during rainfall and flash floods, check the sea state before sailing and keep monitoring the weather bulletins.