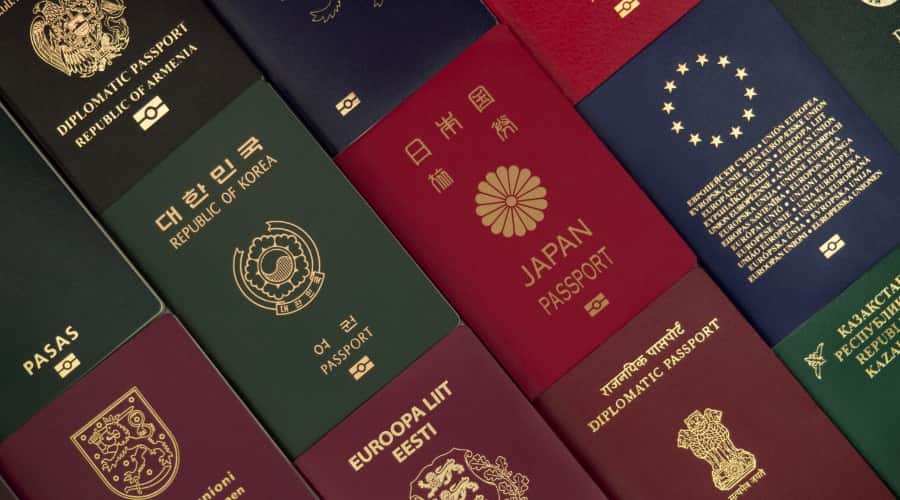 A trio of Asian passports offer their holders greater global travel freedom than those of any other countries, according to a new quarterly report released by London-based global citizenship and residence advisory firm Henley & Partners.
The passport index has ranked Oman at the 65th position, meaning that Omani passport holders can access 82 countries without needing a visa. Oman has climbed up in the ranking by three position from the past year, when it was at the 68th position.
Japanese citizens enjoy visa-free or visa-on-demand access to a record 193 destinations around the world, just ahead of Singapore and South Korea whose citizens can freely visit 192. Arton's Global Passport Power Rank 2023 puts the United Arab Emirates in the top spot, with a visa-free/visa-on-arrival score of 181.
The best passports to hold in 2023, according to the Henley Passport Index are:
1. Japan (193 destinations)
2. Singapore, South Korea (192 destinations)
3. Germany, Spain (190 destinations)
4. Finland, Italy, Luxembourg (189 destinations)
5. Austria, Denmark, Netherlands, Sweden (188 destinations)
6. France, Ireland, Portugal, United Kingdom (187 destinations)
7. Belgium, New Zealand, Norway, Switzerland, United States, Czech Republic (186 destinations)
8. Australia, Canada, Greece, Malta (185 destinations)
9. Hungary, Poland (184 destinations)
10. Lithuania, Slovakia (183 destinations)