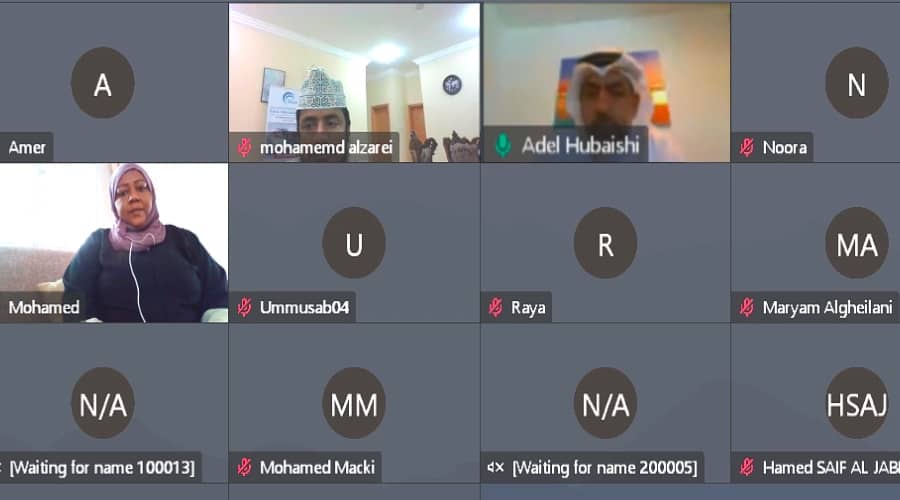 Muscat:  With an objective to help members to grow and achieve success, Zubair Small Enterprises Centre (Zubair SEC) organised a 'Tajribati' session on the challenges of running traditional restaurants and cafes. The recently held virtual 'Tajribati' session provided an overview on how  entrepreneurs can innovate in  traditional restaurants and cafes successfully without changing in the traditional identity of the dishes.
Azza Mohammed Al Mamari, Sou-Chef, Shangri-La Barr Al Jissah Resort and Spa was the key speaker at the session which focused mechanisms of developing popular dishes in terms of basic ingredients. Participants were apprised on how to present local folk food in a new way without prejudice to the Omani identity. The session deliberated on the challenges and risks facing home projects and the processes to deal with it. Upcoming entrepreneurs were advised on safe and healthy preservation mechanisms for storing foodstuffs. They were counselled on the cost calculation mechanisms for products.
Senior advisor at Zubair was the moderator of the session.
The virtual 'Tajribati' session was attended by members, café owners, small business entrepreneurs, and aspiring entrepreneurs. The 'Tajribati' series serves as a unique platform to connect business experts with start-up owners and new entrepreneurs to exchange views, discuss common challenges and share best practices.
The session also stressed on the need to be efficient, to have the right people manning the space, serve a good quality food.
Experts advised those who aspire to own traditional restaurants and cafes to write a business plan which includes a clear definition of the concept; an understanding of the market; the menu and pricing; detailed financial data, expense forecasts; a marketing plan and a comprehensive strategy that summarise how to deal with the challenges.
Thanking Zubair SEC for hosting the session Azza Mohammed Al Mamari said, "It was a wonderful opportunity for me to interact with smart minds from the centre. Tajribati is a great platform and aspiring entrepreneurs can learn, gain knowledge, obtain information, debate common challenges and get an understanding of happenings in the field they want to operate in. The centre has truly developed the culture of entrepreneurship in Oman and supported young Omanis to accomplish success in the field they do business in."
Adel Al-Hubaishi said, "We thank Azza Mohammed Al Mamari for heading this productive Tajribati session. It was an opportunity for attendees to upskill and learn. These are exciting times for restaurants and cafes and the pandemic will ensure that they are forced to adopt advancements in many different ways to find success. The restaurants and cafes market has been on the rise in Oman over the past few years and such sessions will be very useful to them."
A participant at the 'Tajribati' series said, "The session on the restaurants was useful for people like me who plan to run a restaurant one day. Such sessions will create a vibrant entrepreneurial scene across Oman and will encourage more local SMEs and start-ups to explore business opportunities."
The 'Tajribati' series serves as a unique platform to connect industry experts with start-up owners and entrepreneurs to exchange views, discuss common challenges and share best practices. The 'Tajribati' discussion series organised by Zubair SEC, a social responsibility initiative of The Zubair Corporation, is aimed at supporting young entrepreneurs and owners of small and medium enterprises.
The monthly Tajribati discussion sessions have been gaining very good momentum year on year. Members and non-members keenly await the session to share insight with their fellow entrepreneurs, discuss matters of concern, share knowledge and experience, and network in a friendly constructive atmosphere.
Zubair SEC has held several sessions covering a variety of topics pertinent to SMEs. Given the importance of such topics, the Centre plans to hold further series to keep building capacity of its members in all critical areas.