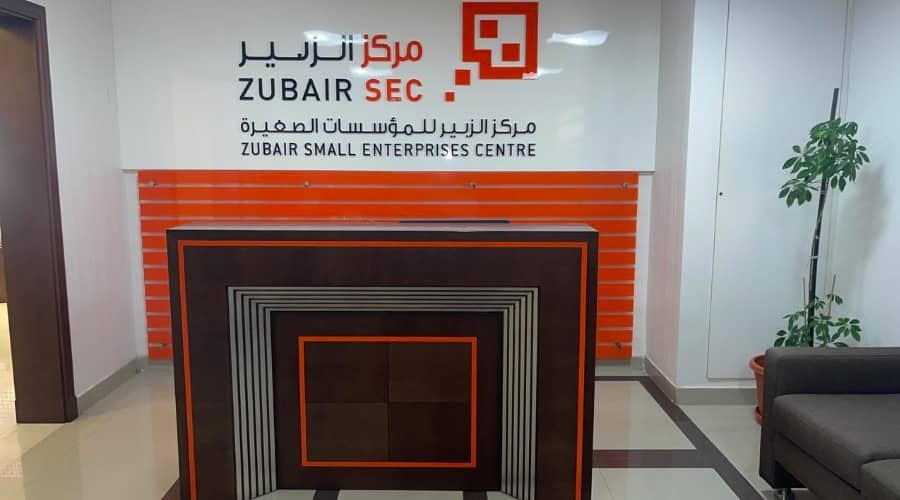 MUSCAT: Zubair Small Enterprises Centre (Zubair SEC) participated in in a series of lectures and workshops at the University of Technology and Applied Sciences in Salalah with an intention to create an entrepreneurial mindset among students and young people.
Zubair SEC, in collaboration with educational institutions and civil bodies, has been providing young people in the county with basic knowledge and experience to increase their awareness of the business world with an intention to nurture a new generation of entrepreneurial thinkers.
Offering a comprehensive entrepreneurship discourse, Adel Al-Hubaishi, executive manager of Zubair SEC, presented a series of lectures explaining the mechanism of using practical tools for innovation.
The first lecture dealt with the design Thinking tool and stressed on the importance of empathy, identification of problems, generation of ideas, design of the prototype and the test. The session deliberated on identifying the real problems experienced by the targeted group through pattern analysis. In light of this, problems were identified, and ideas were generated, and the product/service mechanism was designed.
The workshops dealt with the business model innovation which is the promotion of unique concepts to support a company's financial viability, mission, and the processes for bringing those concepts to fruition.
The session focused on the business model canvas which is based on nine basic building blocks including customer segments, value propositions, types of channels, customer relations, sources of income, key resources, key activities, key partnerships and cost structure.
Adel Al-Hubaishi said, "We participate in these lecture and workshops to prepare students to be enterprising individuals who can be inspired to become entrepreneurs. By attending these sessions students can learn in practical way to be entrepreneurial by exploring, questioning assumptions, using imagination and integrating information. We focussed on how businesses interact with their customers, how companies innovate, and on the business models that organisations are built around."
He also reiterated that incorporating entrepreneurship into the curriculum can develop knowledge, skills and attitudes in students that develop entrepreneurial competency.
Dr. Husam bin Ahmed Basiddiq, Head of Entrepreneurship and Innovation Department at the University of Technology and Applied Sciences in Salalah, said: I am pleased to see that some institutions direct their social responsibilities towards developing entrepreneurs and small enterprises to support government efforts in promoting entrepreneurship and sustainable economic and social development in the Sultanate. The Zubair Corporation through Zubair SEC has not only supported small enterprises but has also extended its contributions and backing to university students. The students at the University of Technology and Applied Sciences in Salalah has benefited from the number of enriching lectures presented by the Zubair SEC and contributed to enhancing and developing students' knowledge and capabilities in designing the idea of ​​the project and creating the business model. We look forward to more cooperation and joint work with the centre to transform promising students' ideas into purposeful pioneering projects and distinct products of economic or service value to society."
To achieve its goal, Zubair SEC has built a comprehensive support ecosystem that includes providing business development assistance, organising workshops, delivering specialist advisory support, conducting networking opportunities, offering serviced office space and partnerships.