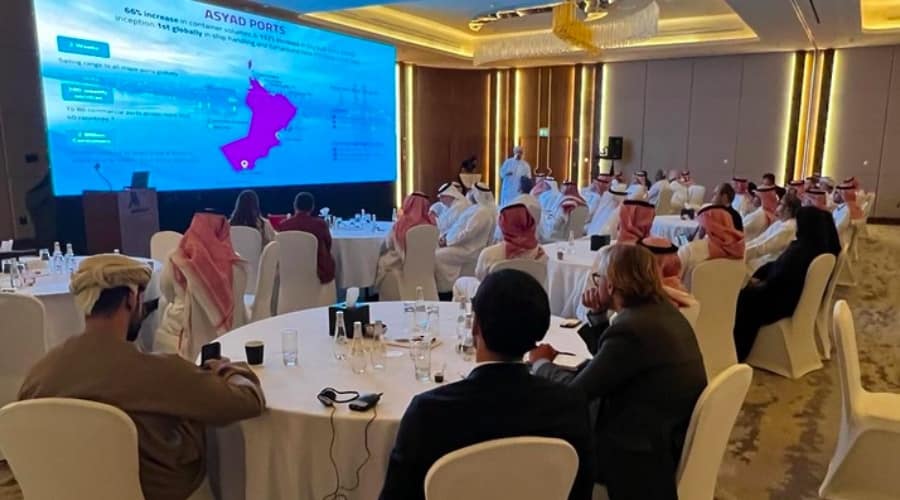 Riyadh: The Asyad Group, in cooperation with the Embassy of the Sultanate of Oman in Riyadh, organized an introductory meeting on investment opportunities in the logistical sectors and aspects of investment paths in them with a number of investors and companies operating in the logistical sector, financing funds and financial institutions in the Kingdom of Saudi Arabia at the Marriott Hotel in the neighborhood of Embassies.
The meeting reviewed a number of investment opportunities, current and future major projects, legislation, regulations and incentives provided by the government agencies organizing free zones, the Special Economic Zone at Duqm, and the sea and land port system within the framework of the Sultanate's logistical strategy 2040 emanating from Oman's Vision 2040, from which the Asyad Group is based and focusing on the business and corporate portfolio. A subsidiary operating government assets in the logistical aspect.
The presentation included an overview of the Sultanate of Oman's economy and the stimulating business environment in attracting foreign capital, highlighting the trade exchange between the Kingdom of Saudi Arabia and the Sultanate of Oman and the most important products in the export and import operations between the two countries.