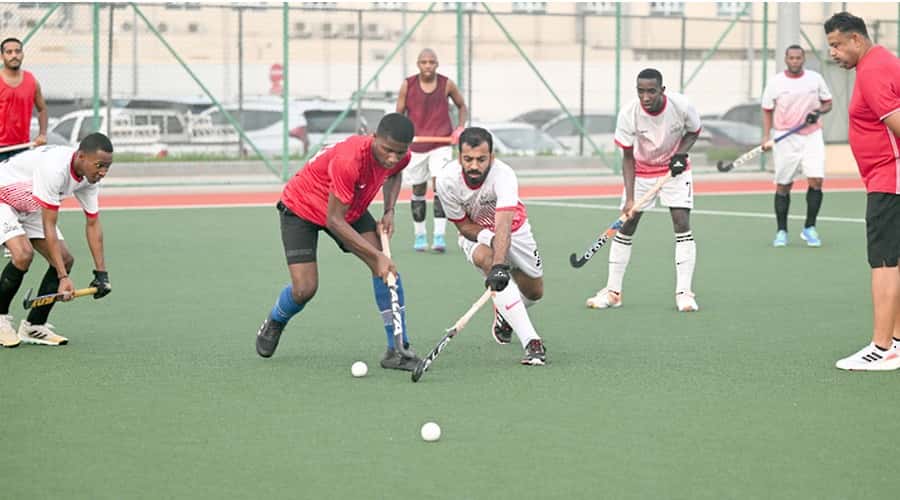 Muscat: Oman Hockey Association has launched the official logo of the 5-a-side Asia Cup (for male and female athletes) that qualifies teams for the Hockey5s World Cup in Muscat in 2024.
The championships will be held in Dhofar Governorate from 25 August to 2 September 2023 at the Sultan Qaboos Youth Complex for Culture and Entertainment. The launch of the official logo took place at a meeting of the organizing committee of the tournament.
The panel discussed the formation of committees that operate the tournament. The committee also reviewed the preparations made in conjunction with government and private establishments entrusted with the event in which 20 teams will participate.
Eleven teams will participate in the Asia Cup. They are the teams of Oman, Afghanistan, Bangladesh, Hong Kong, India, Indonesia, Iran, Japan, Kazakhstan, Malaysia and Pakistan. Nine teams participate in the women's category: Oman, Bangladesh, Chinese Taipei, Hong Kong, India, Indonesia, Japan, Malaysia and Thailand.
The meeting was chaired by Dr. Marwan Juma Al Juma, Chairman of the Board of Directors of Oman Hockey Association. The main committee presented a proposal to hold and implement a number of activities on the sidelines of the tournament, which coincides with the Khareef season in Dhofar.