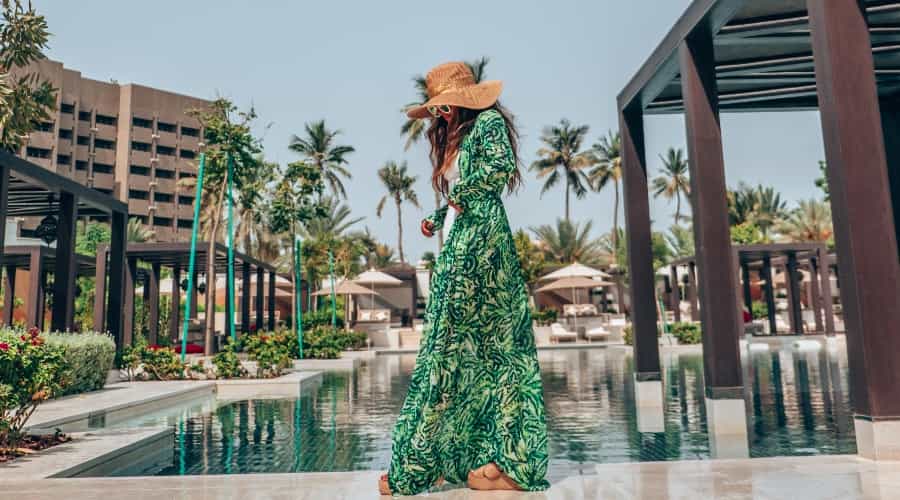 It's time to sip, chill, cool and sun chase!
If you want to create memorable moments or track golden sunsets, W Muscat's SUN CHASER (event) is the ideal place to be every Friday between 2:00 PM and 7:00 PM. Scheduled at the WET DECK, guests can enjoy fusion of bevvies, great eats, and a vibrant ambience amidst a beautiful Muscat view.
Priced at OMR 12, the day pass includes one welcome bevvy and access to experience a great music session by renowned DJs Jennifer Dons, Arun and Aitor Robles on the deck. Additionally, guests who buy three passes for the SUN CHASER, get the fourth one free.
Gerald Chevasson, General Manager of W Muscat said, "We are delighted to invite guests to soak up the sun and sounds at the Sun Chasers pool event. Whether spending time relaxing while sipping on our specialty bevvies or enjoying great music, guests can truly live it up at the WET DECK. Focusing on our passion points of 'taste', 'sound' and 'passionate', W Muscat is always on the look out to set up extraordinary moments for our guests."
For more information, please contact: 71919140
About W Muscat:
W Muscat offers a combination of luxury and comfort in each of its 279 sleek guest rooms and suites where Omani heritage meets contemporary design. A true connector to unique experiences for its guests, the hotel is an eye-catching ode to the brand's passions, offering a playful take on the Sultanate's natural beauty and rich heritage. Located in the upbeat Shatti Al Qurum beachfront, the resort is ideally set inside the heart of Oman's capital city. Each of the rooms offer breathtaking panoramic views of azure waters of the Sea of Oman and five alluring restaurants offer an exciting experience for every food lover. Other featured amenities include FIT (24-hour fitness centre), WET (Swimming pool), AWAY (Luxury Spa) and 8,500 square feet of meeting space. The hotel's Whatever/Whenever attitude caters to every need in a personalised way.