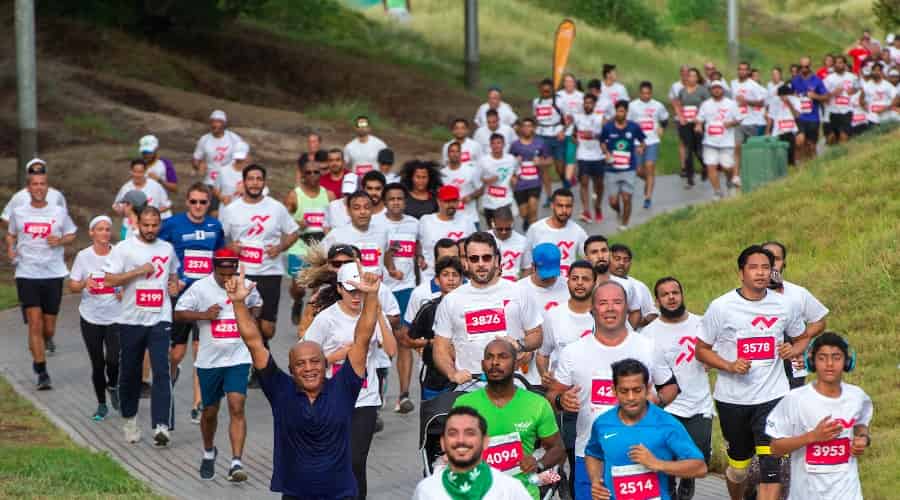 Muscat, Oman: The Al Mouj Muscat Marathon 2022, pioneers of marathon running in Oman, are all set for the biggest participative sporting event this year. Slated to be flagged off at the leading lifestyle destination, Al Mouj Muscat on 11th and 12th of November 2022, the event has been a symbol of pride and prestige for the country. The health and fitness impact that this event will have on the city is unrivaled.
The participants of Al Mouj Muscat Marathon will make their race more meaningful by dedicating it to a cause greater than themselves, as part of the proceeds from the 5km Run category will be going towards non-profit organizations. The race is associated with two charities; Environment Society of Oman (ESO) and Oman Diabetes Association (ODA). The aim is to make a positive impact on the community by raising awareness of the need to care for the natural environment and community health.
Al Mouj Muscat has been encouraging a healthier and more active lifestyle by providing ample space to exercise within its borders as well as hosting events such as the Al Mouj Muscat Marathon, which is an important step towards helping people's health and wellbeing of the nation, similar to the ethos of ODA. Al Mouj Muscat continually seeks to deliver significant sustainable, social, environmental, and economic impact for the Sultanate of Oman. It is continually working towards finding viable ways to decrease resource use, emissions, and pollution, as well as measures to protect coastal and maritime biodiversity. Practical measures are deployed to protect and conserve the environment throughout the design, construction and operational phases of the destination, in line with ESO's objectives.
"Sport has the power to unite the community towards a collective goal. We are incredibly proud to support just some of the very good causes in operation within the nation and use Oman's most iconic sporting event to raise awareness of the important programs underway to maintain Oman's natural heritage and make a long-term positive contribution to creating opportunities for the wellbeing of the communities across the country," says Sayyid Aymen Al Busaidi, Vice Chairman of Sabco Group.
Registration is still open for the 5km and 10km runs, as well as the half marathon and full marathon. For more information and to register, please visit www.muscatmarathon.om.