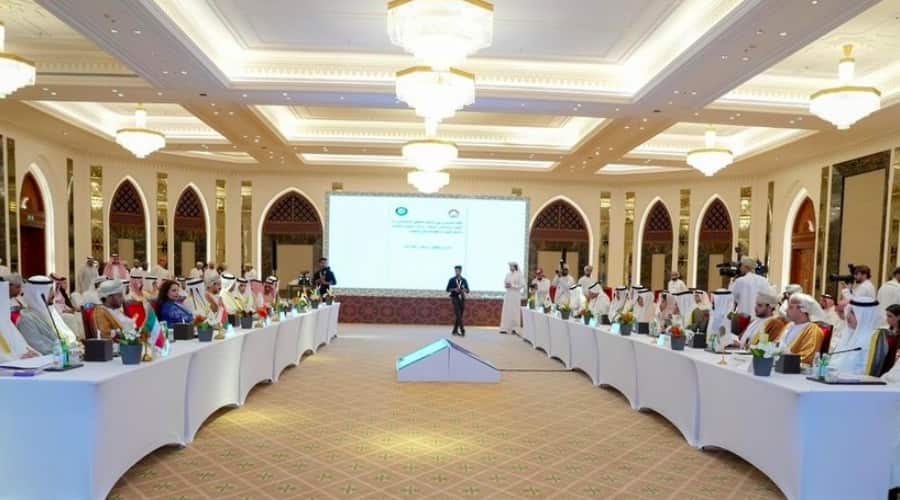 Muscat: The periodic consultative meeting of GCC ministers of commerce and industry and the heads of commerce chambers was held here today under the auspices of Qais Mohammed Al Yousef, Minister of Commerce, Industry and Investment Promotion.
The ministers discussed methods to establish a mechanism to provide business incubators for digital projects and artificial intelligence start-ups in GCC states.
They also stressed the importance of the GCC Commercial Franchise Law and the setting up of a 'unit for commercial content'.
The ministers elaborated on the smooth operation of supply chains and the drafting of uniform designation for the Gulf National Product and ways to promote the growth of the economic sector in GCC countries.
The meeting also laid emphasis on the need to form a permanent emergency crisis committee, the preparation of a strategy to search for import alternatives, while at the same time devising a unified policy for purchasing food and pharmaceutical commodities.
It was also recommended to provide incentives for Gulf investors, notably as circumstances proved that GCC countries are not immune to challenges. Such challenges, it was observed, include Covid-19 pandemic, the container crisis, the Russian-Ukrainian war and global developments that led to a rise in the prices of grains, fertilizers, and medicines, coupled with delays in supply chains and their impact on GCC food security. -ONA