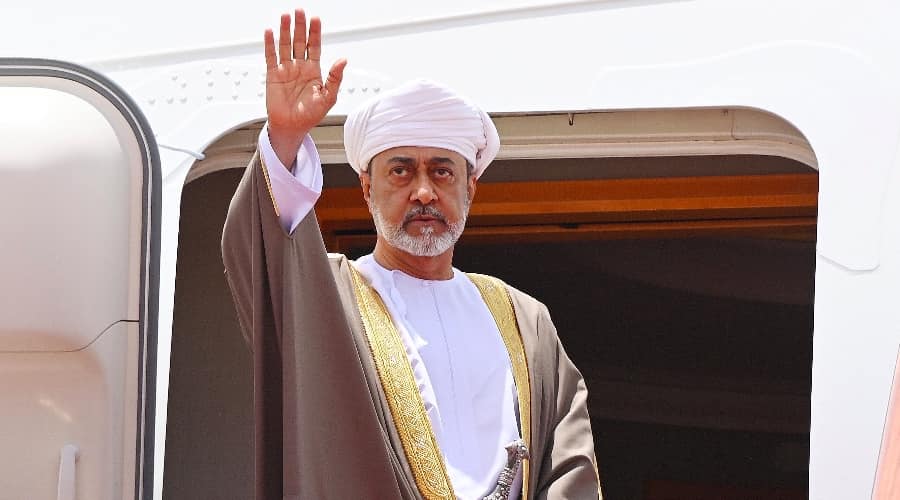 Muscat: His Majesty Sultan Haitham bin Tarik will go on an official visit to the Islamic Republic of Iran this Sunday, according to a statement issued by the Diwan of Royal Court today.
The statement reads as follows: "In culmination of the ties of friendship between the Sultanate of Oman and the Islamic Republic of Iran, His Majesty Sultan Haitham bin Tarik will go on an official two-day visit to Iran with effect from Sunday, 28 May 2023, in response to an invitation from the Iranian President, Dr. Ebrahim Raisi.
The visit stems from the fruitful relations and good neighborliness between the two countries.
His Majesty's visit comes within the context of the continuous consultation and coordination between the two leaderships to discuss various developments at the reginal and international arenas. The visit will also touch on means of promoting cooperation between Oman and Iran in different spheres to serve their current and future interests and aspirations.
During the visit, His Majesty the Sultan will be accompanied by a high-ranking official delegation comprising HH Sayyid Shihab bin Tarik Al Said, Deputy Prime Minister for Defence Affairs, Sayyid Khalid bin Hilal Al Busaidi, Minister of the Diwan of Royal Court, Gen. Sultan bin Mohammed Al Nu'amani, Minister of the Royal Office, Sayyid Badr bin Hamad Al Busaidi, Foreign Minister, Sultan bin Salim Al Habsi, Minister of Finance, Dr. Hamad bin Said AlAufi,Head of the Private Office, Abdussalam bin MohammedAlMurshidi,ChairmanofOmanInvestment Authority, Qais bin Mohammed Al Yousef, Minister of Commerce, Industry and Investment Promotion, Eng.Salim bin NasserAl Aufi, Minister of Energy and Minerals, Vice Admiral Abdullah bin Khamis Al Ra'eesi, Chief of Staff of the Sultan's Armed Forces, ambassador at largeSheikh Abdulaziz bin Abdullah Al Hinai and Ibrahim bin Ahmed AlMu'aini, Ambassador of Oman to Iran.
May the Almighty Allah protect His Majesty the Sultan wherever he might be and grant him good health, happiness and success for the good of the Arab and Muslim nations!" – ONA