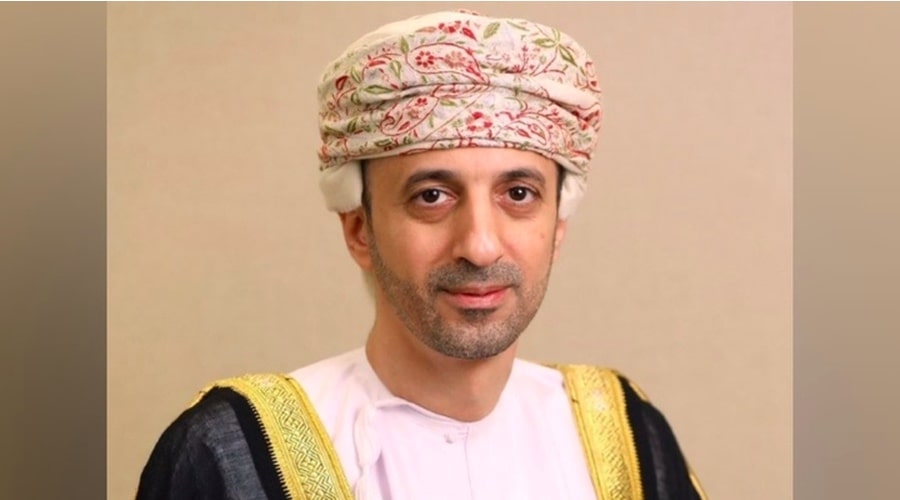 Muscat: Sayyid Faisal Hareb Al Busaidi, Ambassador of the Sultanate of Oman to the Kingdom of Bahrain, affirmed that relations between Oman and Bahrain are deep-rooted in history and consolidated through economic interests, thanks to a wide range of common factors binding the two countries.
In a statement to Oman News Agency (ONA), Sayyid Faisal said that the visit of His Majesty Sultan Haitham bin Tarik to the Kingdom of Bahrain and his scheduled meeting with King Hamad bin Issa Al Khalifa of the Kingdom of Bahrain, will bolster joint action and promote relations in diplomatic, economic, cultural and scientific fields, with the two countries set to sign a number of memoranda of understanding.
Sayyid Faisal added that this cooperation has seen steady growth since the establishment of the Arab Gulf Cooperation Council (GCC) and the formation of a Joint Ministerial Committee and a Joint Business Council. This, he said, led to the two sides signing a number of agreements and memoranda of understanding aimed at regulating and cementing joint cooperation in all fields, including the financial, banking, mining, logistics, transportation and tourism sectors.
Sayyid Faisal pointed out that the joint Omani-Bahraini Committee is embarked on expanding vistas of cooperation in an array of economic and investment sectors, with the overall objective of achieving full integration between Oman Vision 2040 and Bahrain Vision 2030. A key mechanism to accomplish this mission is to promote investment promotion between the two countries and attract global investments, he added.
By 2021, the volume of trade exchange between Oman and Bahrain stood at RO 323 million, said Sayyid Faisal, noting that economic relations between Oman and Bahrain are accorded the attention of the two wise leaderships and all officials. Recently, the two countries chambers of commerce held a series of meetings on forging Omani-Bahraini partnerships.
Sayyid Faisal said that cultural exchange between Oman and Bahrain has been manifested through many activities, includingthe participation of the Omani Lute Hobbyists Association in Bahrain International Festival of Arts. Reciprocally, a Bahraini delegation took part in the Conference of the International Federation of Journalists (Congress 31) hosted by Oman last May, Sayyid Faisal observed.
Cooperation between Oman and Bahrain has also been tangible in the field of scholarships, said Sayyid Faisal, noting that 160 Omani students pursue their education in Bahrain in various disciplines, while 74 Bahraini students study in Oman's universities and colleges.
Sayyid Faisal further explained the Omani-Bahraini Friendship Society was announced this year and that the panel is hoped to develop relations between the two peoples in the economic, cultural, social and tourism fields.