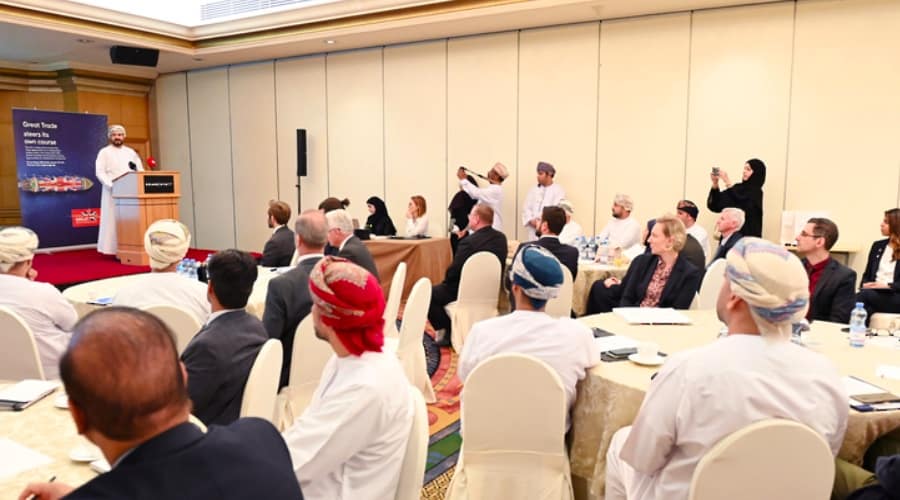 Muscat:  Oman-UK Investment Forum was held here today to reviews investment opportunities in Oman and means of promoting the country as an international destination with promising investment prospects in various fields, especially renewable energy and green hydrogen.
The event was organized by the Ministry of Commerce, Industry and Investment Promotion in cooperation with the British Embassy at Muscat.
Qais Mohammed Al Yousef, Minister of Commerce, Industry and Investment Promotion said that the British market is Oman's biggest investment partner. This partnership has expanded in the last few years to include several sectors, namely oil and gas, technology, infrastructure and education. The UK, Al Yousef underscored, is at the forefront in terms of direct foreign investments in Oman.
Al Yousef added that the ministry aims to attract quality investments to Oman through the Economic Stimulus Plan and Oman's National Programme for Investment and Export Development "Nezdaher".
On his turn, Bill Murray, Ambassador of the United Kingdom to the Sultanate of Oman, highlighted areas of investment and business cooperation between the two countries. He also called investors from Oman and the UK to boost investments in the energy sector and to utilize Oman's ports, economic zones and free zones.
The forum comes in culmination of the role played by the Ministry of Commerce, Industry and Investment Promotion in promoting Oman internationally in a bid to attract investments and boost exports.