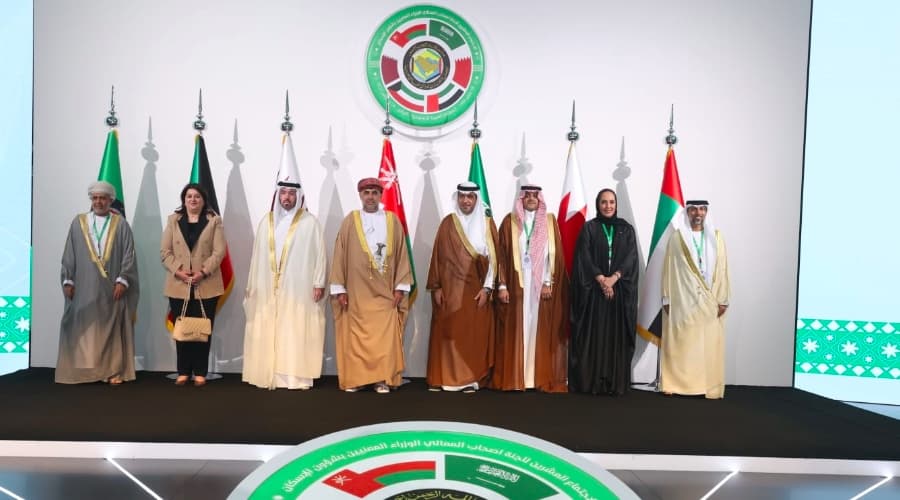 Riyadh: The Sultanate of Oman, represented by the Ministry of Housing and Urban Planning, took part in the 20th meeting of GCC housing ministers held here today.
Oman was represented in the meeting by Dr. Khalfan Said Al Shu'aili, Minister of Housing and Urban Planning. Eng. Hamad Ali Al Nizwani, Housing Undersecretary, was present at the meeting.
During the meeting, the ministers of housing reviewed the repercussions of the coronavirus (Covid-19) pandemic on the housing sector and discussed future plans.
The meeting recommended the approval of the Secretariat General report on the efforts of GCC housing ministries in tackling the pandemic.
Further, the meeting covered a spectrum of topics, namely the general framework of laws and legislations in the housing field and developing monetary mechanisms and technical standards for systems of planning, designing and building.
In his speech, Al Shu'aili affirmed Oman's support of joint files and its continuous cooperation to advance the housing sector in the region.
On the sidelines of the meeting, Al Shu'aili toured some real estate development projects in Saudi Arabia.
Moreover, the 21st meeting of GCC ministers of housing will be held next year in the Sultanate of Oman.