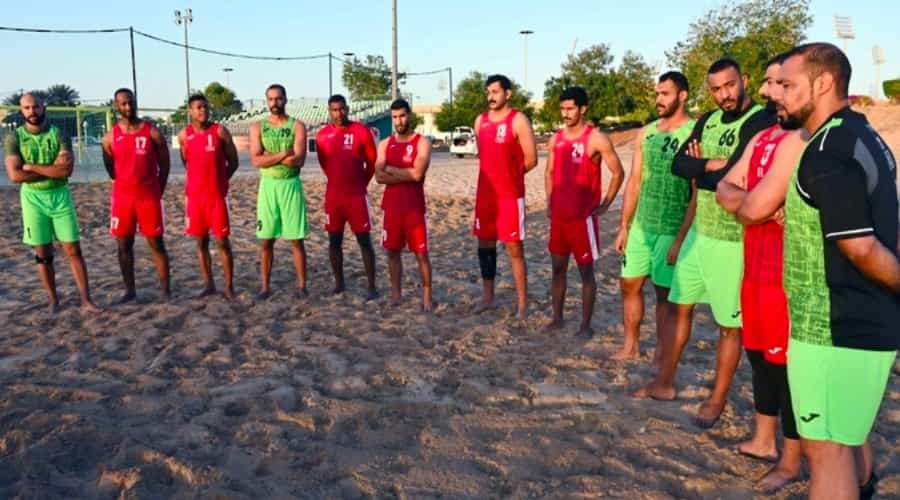 Muscat: Oman beach handball team will hold an outdoor camp in Bangkok, from February 25 to March 4, as part of its preparation program to qualify in the 9th Asian Men's & Women's Beach Handball Championship, hosted by Indonesia.
9th Asian Men's & Women's Beach Handball Championship to the Indonesia Handball Association (ABTI)
The camp includes playing a number of test matches with a number of Asian teams, as the technical staff of our team, led by national coach Hammoud Al-Hassani and assisting Jaber Al-Balushi, seeks to try out the selected elements and stand on their technical and physical levels in order to choose the starting line-up with which he will compete in the tournament.
The team's delegation, which will leave tomorrow for Thailand, consists of 12 players: Asaad Al-Hasani, Nasr Al-Tamimi, Abdul Hakim Al-Siyabi, Saeed Al-Hasani, Mahdi Al-Sulaimani, Nawaf Al-Hasani, Bashar Al-Hinai, Yasser Al-Harithi, Osama Al-Kasbi, Hudhaifa Al-Siyabi, Hussein Al-Jabri and Ahmed Al-Hinai.
After the conclusion of the external camp in Thailand, the national team will head to the island of Bali, the tournament venue, to continue the preparation stage and get used to the sandbox designated for the main stadium of the tournament, with the possibility of playing test matches before entering the tournament competitions, with the aim of reassuring the level of all the national teams.