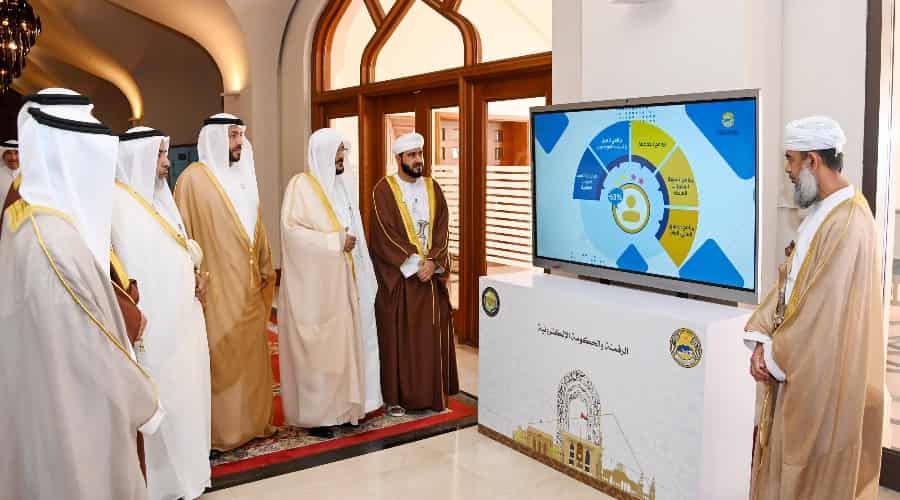 Muscat: Represented by the Ministry of Endowments and Religious Affairs, the Sultanate of Oman today chaired the 9th meeting of GCC Ministers of Endowments, Islamic and Religious Affairs.
Dr. Mohammed Said Al Ma'amari, Minister of Endowments and Religious Affairs, Chairman of the meeting, said that GCC leaders accord great attention to issues of endowments and religious and Islamic affairs. This, he added, affirms the GCC leaders' keenness and commitment to promote the true message of Islam and its tolerant teachings aimed at combating ignorance, fanaticism and extremism and guiding humanity to sound ways of life.
Al Ma'amari underscored the significance of inspiring others, safeguarding the sanctity of religion as a humanitarian practice and ensuring that Islam is conveyed to the world through wisdom and good preaching, with the prime aim of achieving tolerance, understanding and peaceful coexistence with the wider world.
The minister explained that the meeting was an opportunity to consolidate ties among GCC states and open up vistas for cooperation between ministries operating in the field of endowments and scholarly research.
This approach, he observed, harnesses an Islamic vision covering a variety of issues, including means of addressing climate change and protecting the environment.
The minister also reaffirmed the Sultanate of Oman's constant solidarity with the Palestinian people and Oman's supports all efforts calling for termination of the escalation of attacks on children and innocent civilians.
In this context, he underlined Oman's plea for the release of prisoners in accordance with principles of international humanitarian law. Speaking about conditions in Gaza Strip, the minister said that it is time the international community shouldered its responsibilities on protecting civilians, extended humanitarian assistance to the population there and lifted the illegal siege on Gaza and other Palestinian territories.
In addition, the meeting discussed means of enhancing moral, religious and family values in GCC societies. It laid emphasis on boosting cooperation between GCC ministries and establishments tasked with endowments, Islamic and religious Affairs. – ONA