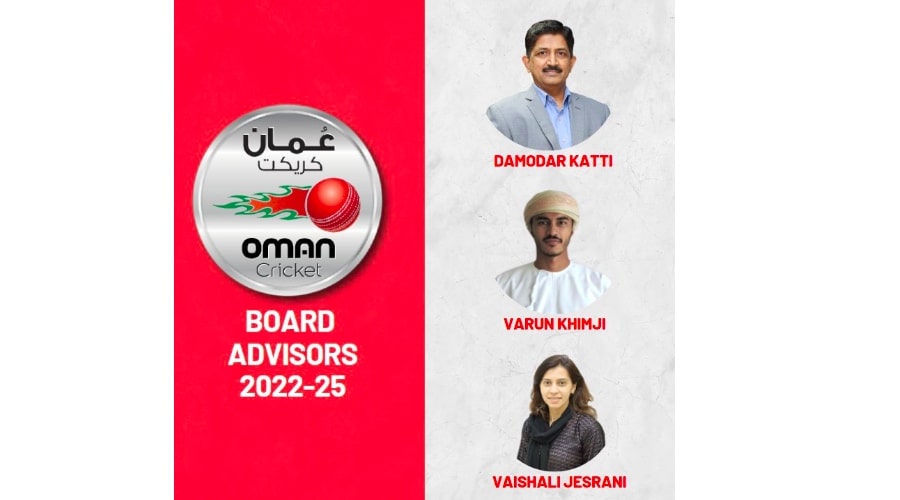 Muscat: Oman Cricket announced Damodar Katti, Varun Khimji and Vaishali Jesrani as its advisors for the team 2022-25. They trio, appointed by the Board of Directors which was approved by Ministry of Sports, played a pivotal role in the widespread growth of the game in the country.
In a statement Oman Cricket said: "Oman Cricket is delighted to announce its Advisors to the Board of Directors for 2022-25!!
Oman Cricket recognises their effort to grow the game of cricket and their extended support to host world stage events in Oman.
They have also supported Oman Cricket in hoisting world events like the ICC T20WC 2021 and ICC T20WC Qualifiers A recently.
Oman Cricket Secretary Madhu Jesrani said they were happy with the appointment of the trio.
"We are delighted to include them on the panel of advisors for the Board. They have dedicatedly given their time to develop cricket in Oman and have been pivotal pillars for Oman Cricket to host mega-events of world-class stature. We at Oman Cricket laud their effort and are content to have their wisdom to shape the future of cricket n Oman."