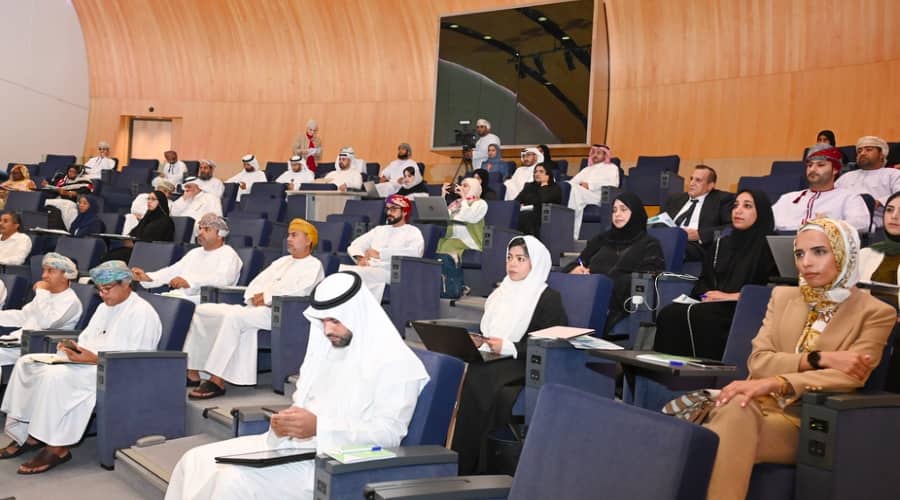 Muscat:  The Sultanate of Oman is organizing the 15th workshop on developing the capabilities of Arab countries when participating in climate change negotiations.
The three-day workshop, held at the grounds of Civil Aviation Authority (CAA), studies means of supporting Arab countries to implement the decisions of the 2021 United Nations Climate Change Conference (COP26) and Bonn Climate Change Conference (June 2022).
The workshop also discusses key issues on the agenda of the upcoming COP27 in Egypt, which deals with climate-related measures of adaptation, mitigation, financing, assessment, transparency, response and technology.
The current workshop looks into links between science and policy and makes an overview of the Sixth Assessment Report of the Intergovernmental Panel on Climate Change, as well as implications of the same to the Arab region.
The workshop includes discussions on Arab countries strategy for obtaining and mobilizing climate action funding through 2022-2030, the outcomes of Paris Climate Accord (2015) and a review of mitigation efforts—like carbon emission long-term strategies and the first international assessment of Paris Accord.
The workshop also deals with the Enhanced Transparency Framework and key elements of transition from the stage of Measurement, Reporting and Verification (MRV) to the stages of Transparency and Response Assessment.
These cover the most recent findings on the impact of implementation of response measures and updates to the Katowice Committee of Experts' work programme on the effects of implementation of response measures.
The workshop will go through the report on Arab countries' efforts on implementing the Paris Agreement in the agricultural sector. The report was drafted by the Arab Organization for Agricultural Development.
The workshop seeks to coordinate regional stands and priorities in preparation for the COP27.
CAA is organizing the workshop in cooperation with the ESCWA, the Arab League, the UNEP's West Asia Bureau and the UNESCO.