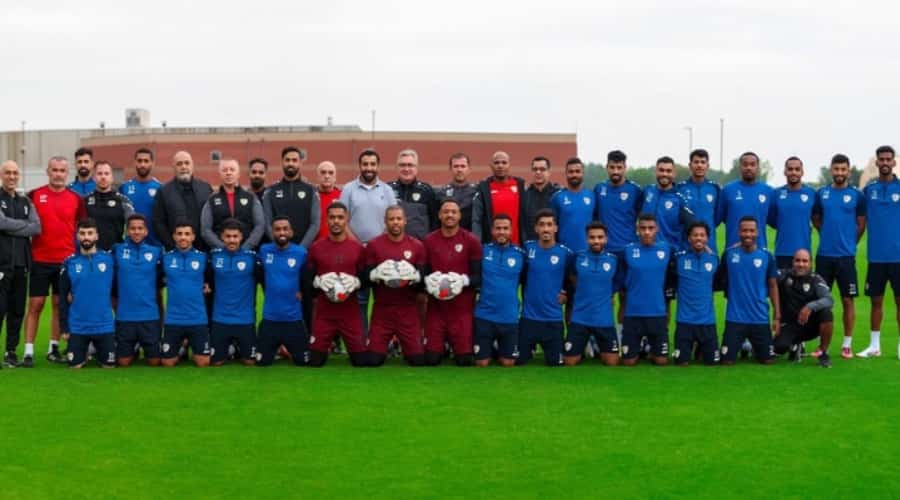 Oman national football team to face USA in a friendly match
Minnesota: Oman's national football team to face USA in a friendly match in the American state of Minnesota tomorrow, Wednesday, at 4:30 am (Sultanate of Oman time) at Allianz Field Stadium in the first historic meeting between the two teams.
The match will be held as part of our national team's preparations for the double qualifiers for the 2026 World Cup and 2027 Asian Nations Cup finals, scheduled to be held in Doha early next year.
The team has completed its preparation for the match, as since its arrival in the American state of Minnesota, it has conducted many training sessions focused on stretching and warm-up exercises after the long travel trip.
The training sessions also included a focus on the technical, tactical and skill aspects and the application of football maneuvers under the leadership of coach Branko Ivankovic.
The team's list includes: Ahmed bin Faraj Al Rawahi, Ibrahim bin Saleh Al Mukhaini, Fayez bin Issa Al Rashidi, Mahmoud bin Mabrouk Al Mushafri, Ahmed bin Khalifa Al Kaabi, Muhammad Ramadan Al Amiri, Khalid bin Nasser Al Buraiki, Ahmed bin Muhammad Al Khamisi, Ahmed bin Ali Al Matroushi, Fahmi bin Saeed Bayt Durbin, Juma bin Marhoon Al Habsi, and Musab bin Hamad Al-Maamari, Tamim bin Haitham Al-Balushi, Hareb bin Jamil Al-Saadi, Salah bin Saeed Al-Yahyaei, Zaher bin Suleiman Al-Aghbari, Abdul Rahman bin Eid Al-Mushafiri, Ali bin Musa Al-Hinai, Abdullah bin Fawaz Bayt Arafa, Jamil bin Salim Al-Yahmadi, Mohsen bin Saleh Al-Ghassani, Ahmed bin Juma Al-Adawi, Omar bin Muhammad Al-Maliki, and Issam bin Abdullah. Al-Subhi. It is noteworthy that the American soccer team is ranked eleventh in the world rankings, with 1,674 points.