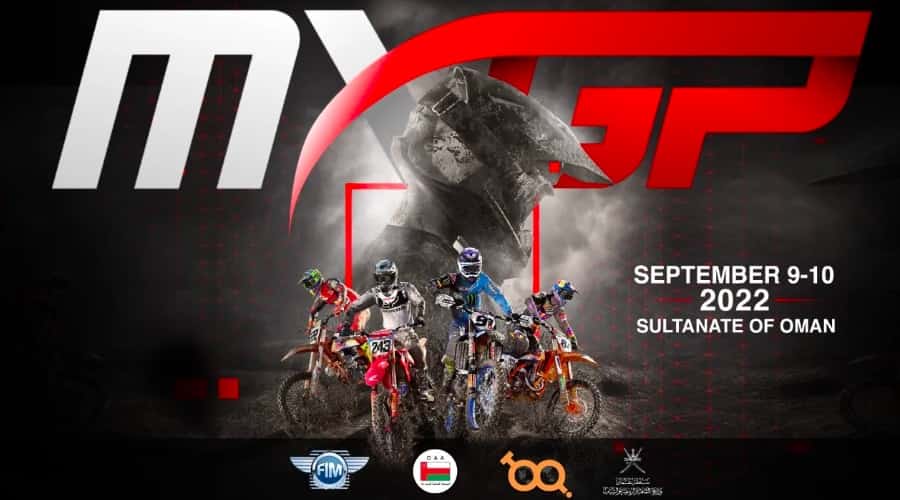 Muscat: World Championship of Motocross – The FIM MXGP has announced its 2022 calendar and the latest addition on the world motocross stage, the Sultanate of Oman, the only GCC country as the closing hosting destination and race of the 2022 season.
The Oman MXGP World Championship has been endorsed by the FIM (Federation International de Motocyclisme base in Geneva, Switzerland) and organized by Trade8 International based in Oman, in conjunction with the Oman Automobile Association.
The FIM MXGP Motocross World Championship, a family-oriented event will take place in Mussanah on September 9-10, 2022 with the qualifying race on Friday and the finals on Saturday.
Around 8,000 spectators are expected with an estimated turnover of more than OMR 2 million. This world class event transcends sports and will have a positive impact on tourism and investment promotion.
It will contribute to propelling Oman on the world stage for which the support through government entities, national and private companies as stakeholders/sponsors in crucial as this is a national event.
The Ministry of Culture, Sports, and Youth is supporting the holding of the FIM MXGP World Championship in Oman.
The World Championship of Motocross – MXGP- equals the formula 1 and Moto GP in terms of prestige and worldwide visibility. In 2019, a total of 600,000 spectators attended the events across 18 countries, with 2,000 journalists covering the Grand Prix and the value of sponsorship equalled around $430 million.
This is unique opportunity to showcase the Sultanate to younger tourists and sports enthusiasts all over the world, knowing that the potential viewership is 1.5 billion people internationally across 50+ channels such as Eurosport, beIN, Fox Sports, etc.
The Sultanate will further be promoted though a 1-minute postcard video during the live broadcasting showcasing the country as a cultural, touristic, and investment destination around the globe. Our country will also appear in the MXGP playStation/XBOX Games in 2023 which has average sales of 2 million copies yearly.
A press conference will be organized after the Eid holidays and information about purchasing tickets will be available soon.