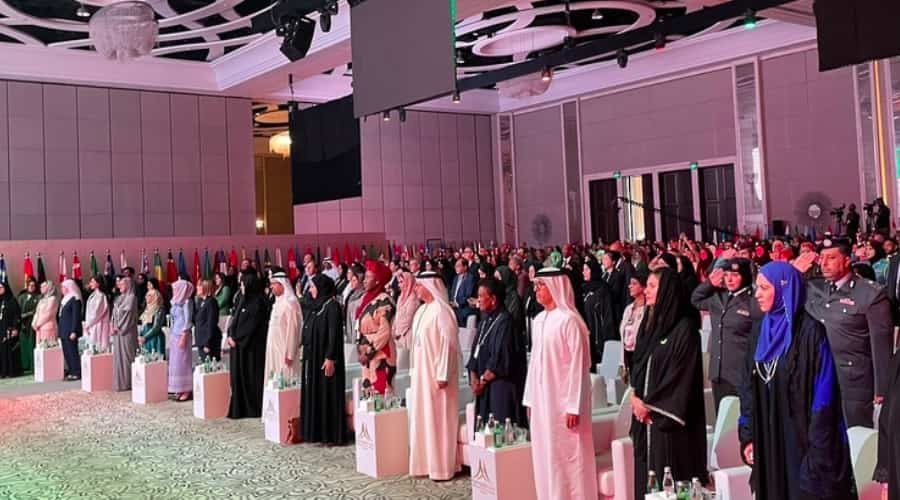 Abu Dhabi: The Oman Women's Sports Committee participates in the Global Summit of Women 2023, which kicked off today in the UAE capital, Abu Dhabi.
This year's summit theme, "Role of Female Leaders in Peace Building, Social Integration, and Driving Prosperity", coinciding with the 100th anniversary of women's obtaining the right to vote.
The scientific sessions accompanying the summit aimed to unify the arms of women of different races, religions and cultures in order to face challenges, enhance their contributions to building peace, and achieving economic recovery and social integration.
The summit witnessed the participation of a number of prominent global women leaders, as well as political leaders, entrepreneurs, community workers, and prominent cultural, media and scientific figures from more than 100 countries.
The committee was represented by Mrs. Sana bint Hamad Al Busaidi, the committee chairperson, and HE bint Salem Al Ismailia, the vice-chairman.