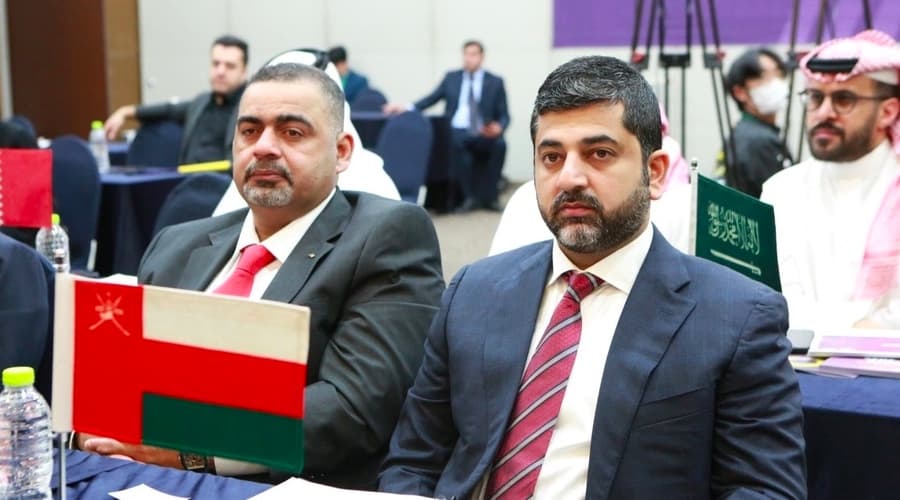 Muscat: Oman Hockey Association (OHA) president Marwan Al Juma was elected as the vice-president of the Asian Hockey Federation (AHF) at their congress in Mungyeong, South Korea, on Friday.
Besides Al Juma's election, OHA's treasurer Zuhair Al Ajmi was re-elected to the AHF executive board. Their AHF term will be from 2023-2027.
Al Juma said: "It is an honour to be elected as Asian Hockey Federation vice-chairman, and I would work to develop the game in Oman and the region."
At the AHF Congress, Al Juma was honoured with the AHF Promising Leadership Award while Al Ajmi was felicitated with the AHF Diploma of Merit Award.
The AHF congress also appreciated the efforts of Oman Hockey Association (OHA) with OHA's high-performance and international relations manager Shakir Munir being awarded with the FIH Certificate of Appreciation at the meeting by the FIH president Tayyab Ikram.
Al Juma also gave a presentation on Oman's preparations for the hosting of the ninth edition of AHF Men's Junior Asia Cup in Salalah from May 23 to June 1.
At the congress, AHF also set up the women's advisory panel for the first time.